Yellow Trucks and Happy Customers: How Lucky Dog Mobile Groomers Licensed the Brand
by MoeGo on Nov 2, 2023 4:39:46 PM
What happens when a tech startup entrepreneur decides to dive into a world of fluffy companions? In just 7 months, Lucky Dog Mobile Groomers triumphed 4 locations (and still growing), 780+ satisfied customers, and 1000+ pets groomed. This is an adventure that's far from being a stroke of sheer luck.

At the heart of Lucky Dog Mobile Groomers is the owner, Edris Yousefi, and his goal of building a premium brand in mobile grooming. He envisions a digitally streamlined, luxurious experience tailored for a new generation of pet parents who prioritize quality and convenience. The story of Lucky Dog is fueled by teamwork, brand excellence, and commitment to providing the ultimate customer experience, leaving no doubt that their journey is just beginning.
About Edris Yousefi
Edris is the owner of Lucky Dog Mobile Groomers. Edris, a seasoned entrepreneur in the health technology and SaaS industry, found himself drawn to reimagining the grooming experience when he witnessed the belaboring logistical challenges at his local groomer.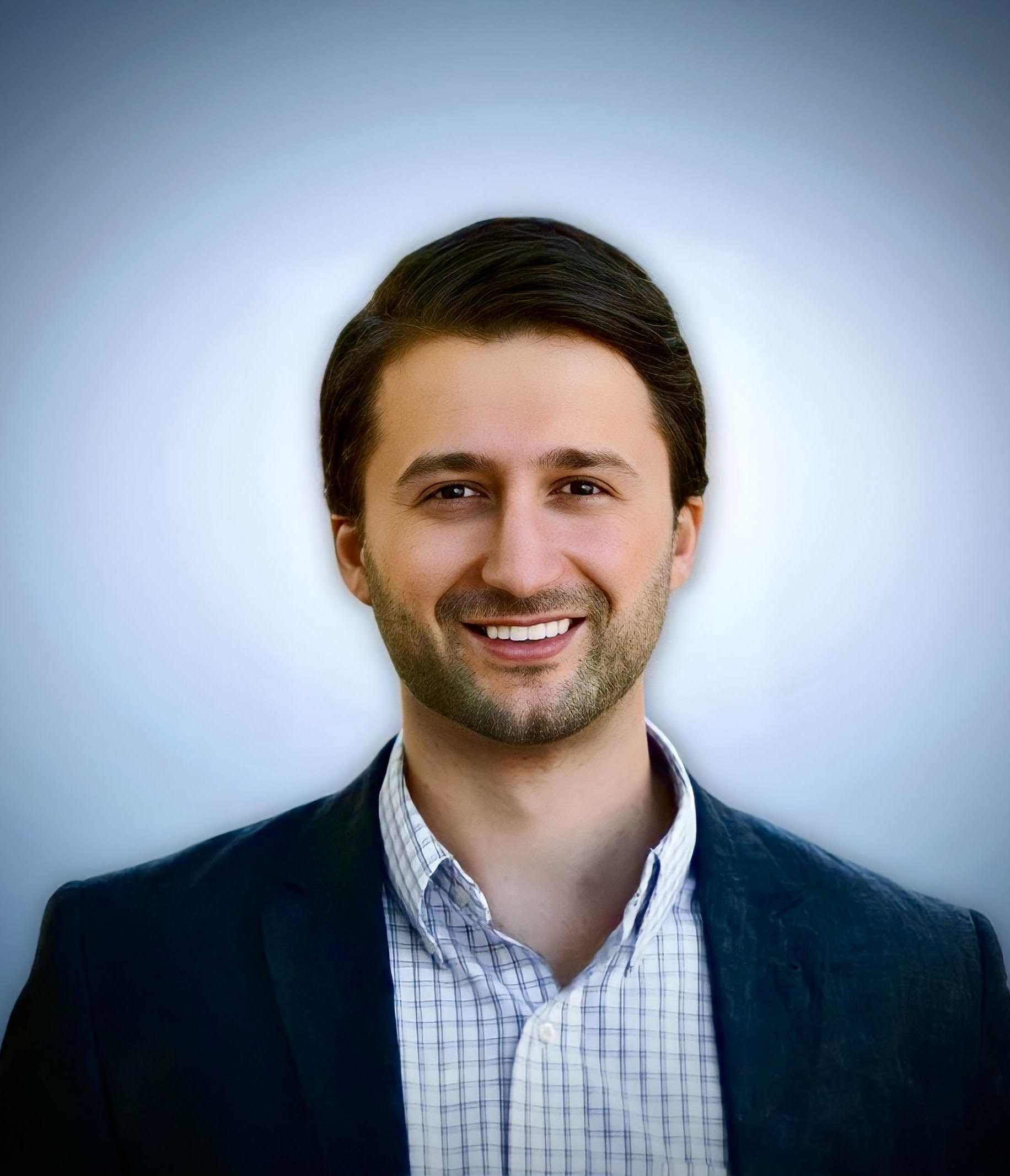 ---
Efficiency Unleashed: Expanding Through Franchising and Launching in 4 Locations with Automation
From SaaS Whiz to Pet Biz: Recognizing the Need for Automation
"You'd sit down at the end of the night with a list of addresses, trying to find the best route, and calling to confirm the appointments. I thought to myself: There's gotta be a better way of doing this." - Edris Yousefi
In the ever-changing world of tech startups, there are people who see opportunities in every challenge and never stop hustling. From scaling businesses to 500+ locations to selling his own company, Edris found himself intrigued by pet grooming. It all began when his girlfriend, Nina, started working for a local mobile groomer, where the owner clung to pen and paper.
Fast forward to March 2023, Edris launched Lucky Dog Mobile Groomers. His vision was clear: Delivering a digitized, luxurious, and seamless experience for dynamic customers, starting from the urban dwellers of Houston. In just a few months, Lucky Dog expanded to Montgomery, Alabama, and is currently preparing to open in Austin, Texas and Tucson, Arizona.
Team Work Makes the Dream Work: The Purr-fect Duo Behind the Scenes
The foundation of Lucky Dog's growth was laid upon a firm division of labor – Edris is in charge of the business brand, strategy, marketing, expansion and growth while Nina is dedicated to delivering a great client experience, handling day to day operations, and managing the groomers.

With the support of MoeGo, the dynamic duo has been able to streamline day-to-day operations. From automating appointment flows with Online Booking, to engaging with customers on the Abandoned Booking List, Edris ensures that every pet grooming session is a commitment to experience, fueling the momentum of Lucky Dog's rapid growth.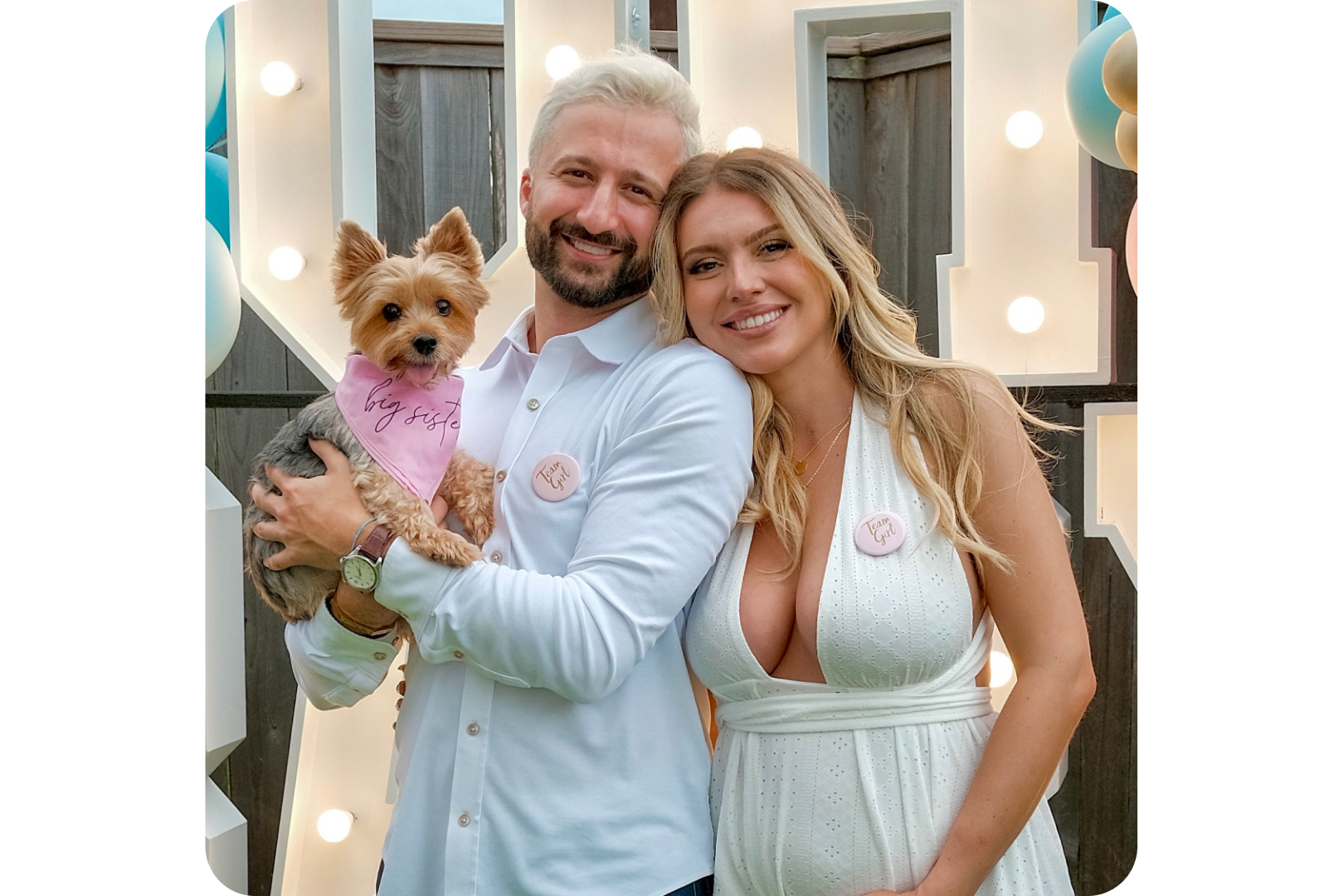 ---
Results
2 Locations in Operation
Houston, TX and Montgomery, AL
2 Locations in Operation
2 Locations Opening Soon
Austin, TX and Tucson, AZ
2 Locations Opening Soon
Projected Revenue from the 7 Months of Opening
Projected Revenue from the 7 Months of Opening
---
Building a Scalable Brand, One Step at a Time
"We want to get inside the loop – City people are attracted to the brand and the suburbs tend to follow." - Edris Yousefi
Leveraging his experience in franchising, Edris knows the role of the brand in scalable businesses. In pet grooming, branding extends beyond aesthetics. It's a trust-building tool that conveys delight, professionalism, and reliability to pet parents.
Edris shares the his steps in building an authentic, fun, and inclusive brand image that stands out from the crowd:
1. Hit the Road in Gold
Edris has two bright yellow brand trucks that became a statement of Lucky Dog's vibrant and welcoming identity. Whether navigating busy downtown streets or quiet suburban neighborhoods, the trucks draw attention and have helped him gained the first batch of customers. 2. Power Up with Digital UX & Online Booking
The website of Lucky Dog further embodies the brand's bright yellow visuals. Edris designed the website to provide a professional and gender-neutral ambiance, which attracted numerous millennial pet parents. This new generation of pet lovers prioritizes convenience, inclusivity, and sheer delight of the grooming experience.
One of the key factors that contributed to the digital success is Lucky Dog's integration with MoeGo's Online Booking system. It not only streamlined the customer experience, but also nurtured a habit of scheduling recurring appointments.

3. Step up the Game: SEO & Social Media
Once their appointments were steadily on the rise, Edris started investing in Google Ads and SEO, allocating a monthly budget of $600. This strategic move not only generated leads, but also rippled into an organic surge of growth. To fuel this growth, Edris further crafted captivating content on their Instagram, curating a lively gallery of pampered pets.


4. Spread Paw-sitive Vibes with Reviews
Edris combines the power of Google Review and MoeGo's integrated review to foster brand loyalty and create meaningful connections with customers. He adds a personal touch to messages tailored for each customer, and leverages the Grooming Report feature to ensure feedback keeps flowing in. These happy reviews take center stage on Lucky Dog's website, where the stories of wagging tails come to life.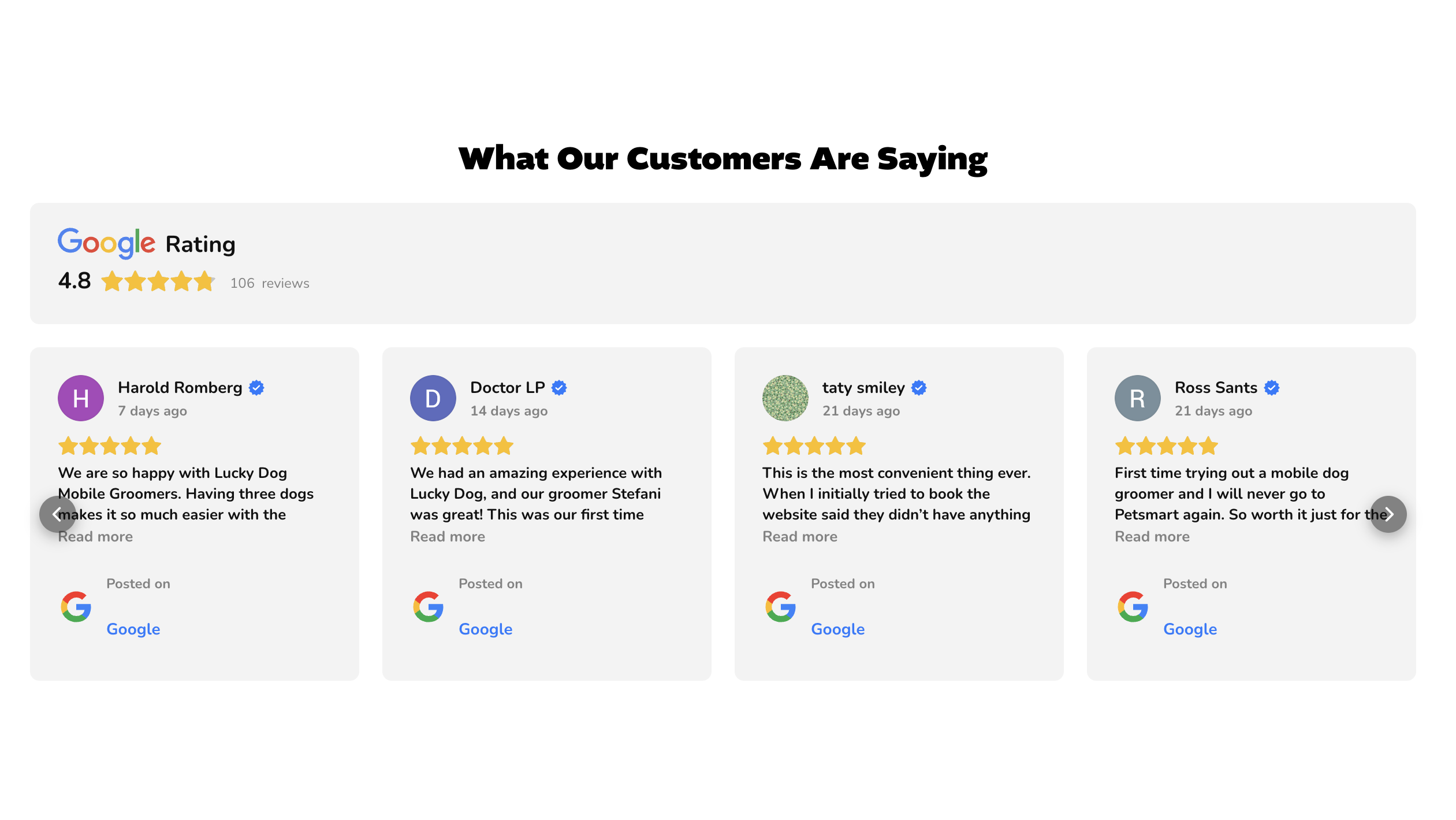 ---
Results within the First 7 Months of Opening
4.8/5 rating on Google
100+ reviews from Grooming Report
4.8/5 rating on Google
---