The founder and CEO of MoeGo shares his journey of creating the app that has helped thousands of pet groomers nationwide upscale their businesses.
---
Hi, this is Ethan, I'm the founder and CEO of MoeGo. It's been an incredible journey since we launched MoeGo. As of today, 11/02/2022, we've had thousands of pet groomers, created millions of appointments, and served millions of pet owners. Today, I'd like to share more stories about MoeGo: share why we started MoeGo, what value proposition we stand for, and how we execute it.
Beginning of

MoeGo
As a dog dad with a busy schedule, I found it super painful to schedule appointments with my dog groomers, never mind making time changes. I wondered why there weren't any apps like "OpenTable" for pet businesses that existed. Quickly I realized that pet business owners lacked good digital apps. With this assumption, I had my partner sketch software mockups and spent the following few days visiting 50+ local pet grooming shops. After hour-long interviews with these groomers, I gathered some insights:
Pet grooming business owners are oftentimes multitaskers.

Daily operations as a grooming business owner are very overwhelming and exhausting.

Bad management often leads to low customer satisfaction, which ends up with poor business results.

Groomers are experienced with the software they use in their day-to-day but oftentimes their requests are ignored.
It was obvious that mainstream software that groomers were using was outdated and not user-friendly. It was quickly obvious that the existing software was counterproductive for groomers, especially for fast-growing businesses.
These insights motivated me to devote my time and my energy to re-shaping this industry. Pet groomers deserve much better than what they were being given.
Let's call it —

MoeGo!
We thought there was an opportunity to name our software after the pets themselves. Pets are cute and lovely, and we need a name echoing this feeling. At first, we came up with "MoementGo", I know it sounds lousy. But let me explain this to you.
"Moe(萌え)" is Japanese slang to describe something cute and lovely.
"Moement" sounds like "moment". Combining these together, it would bring about the lovely and enjoyable moment you share with your pets. MoementGo sounds like AmazonGo, which delivers a sense of productivity. Soon we discovered that "MoementGo" was too long. Then Lily came up with the idea — let's just call it MoeGo! Simple, clean, and catchy.
Then, we hired the best Logo designer we could find and after weeks of back-and-force discussions, we landed on the current logos (see below) as our business logo and consumer app logo. We really liked the idea of the orange checkmark in the dog face, creating a sense of productivity. While for the MoeGo pet owner app, the check mark changed to a mild curve line mimicking smiling. We hope that your clients would be even happier when you use MoeGo since you become more productive! haha!
Similar Blogs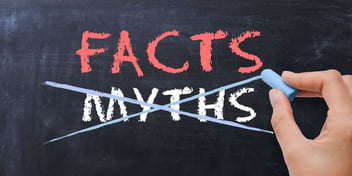 If you're considering online booking services for your grooming business, you may have heard a few...
READ MORE