Deliver exceptional experience and turn your clients into loyal regulars
Take your communication to the next level with integrated message and marketing tools to broaden your reach and build bonds.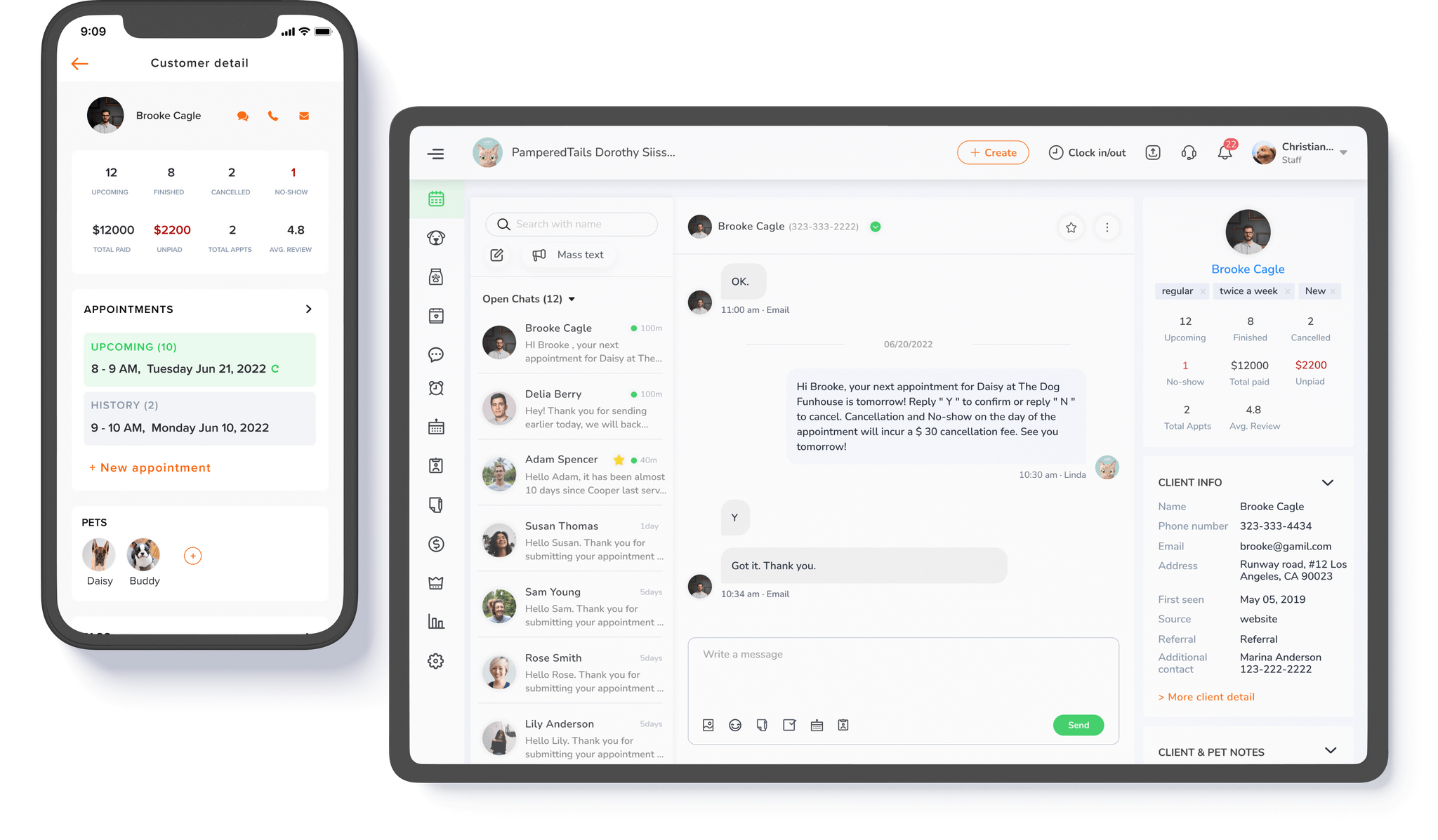 Exceptional customer experience
Delight your customers effortlessly with personalized communications and services that keep them coming back.
All-around client and pet database
Take full advantage of client preferences, pet information, and service histories to make every visit memorable.
Recurring client base
Grow your recurring client list and maintain a loyal following with user-friendly dashboards and automated reminders to the right audience.
Two-way conversational message center
Confirm appointment details, remind rebooking dates, notify ETAs and pick-ups, send online invoices, waitlist updates and more in the built-in message center. Automate these messages so you don't miss a thing, and step in anytime to message directly with your customers.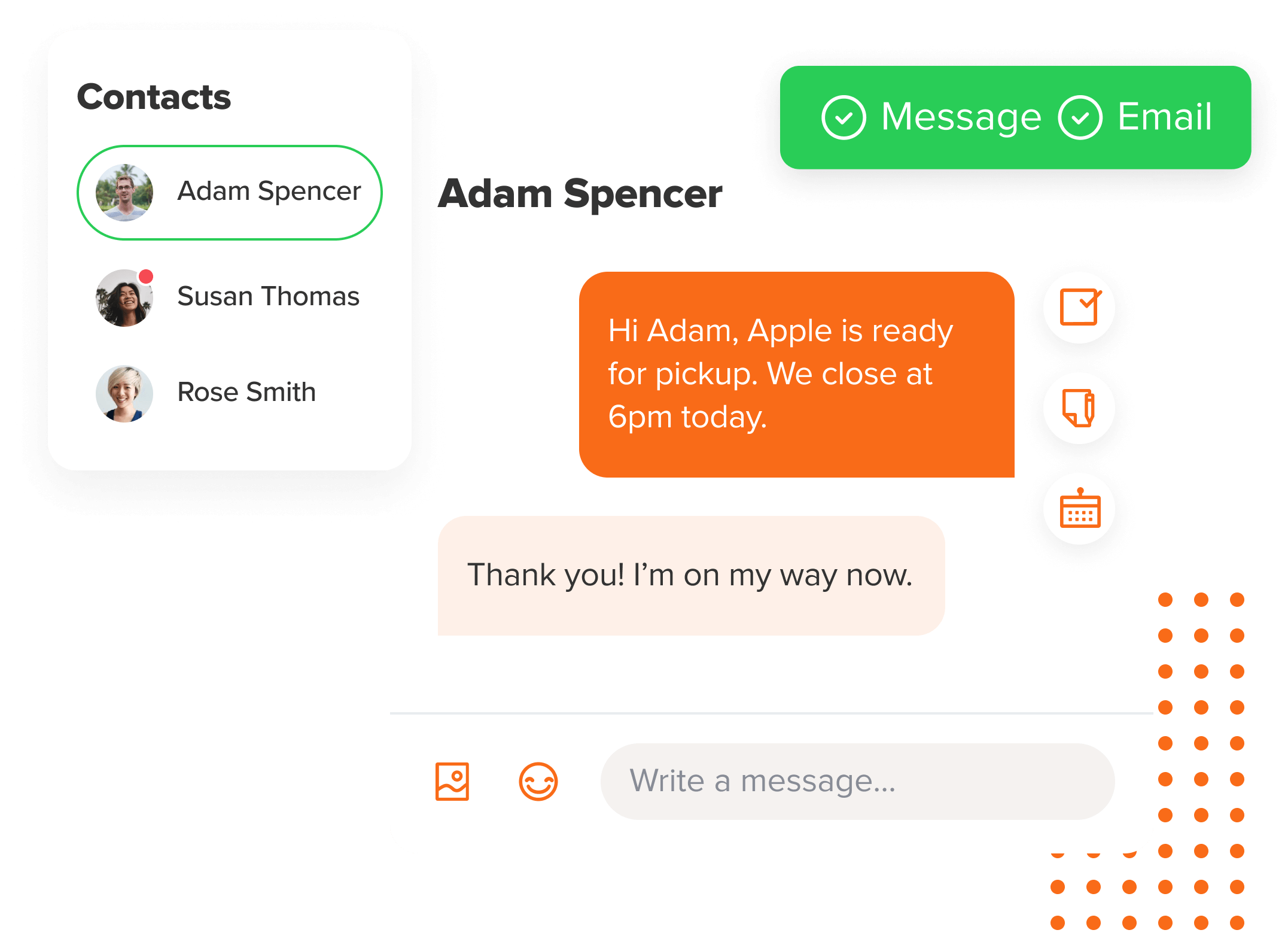 Client data management
Deliver tailored services at ease because keeping track of detailed client and pet information just became incredibly easy. Save card on file, request updated medical records, leave recurring grooming notes, send updated service agreements, and organize all future requests under client profiles.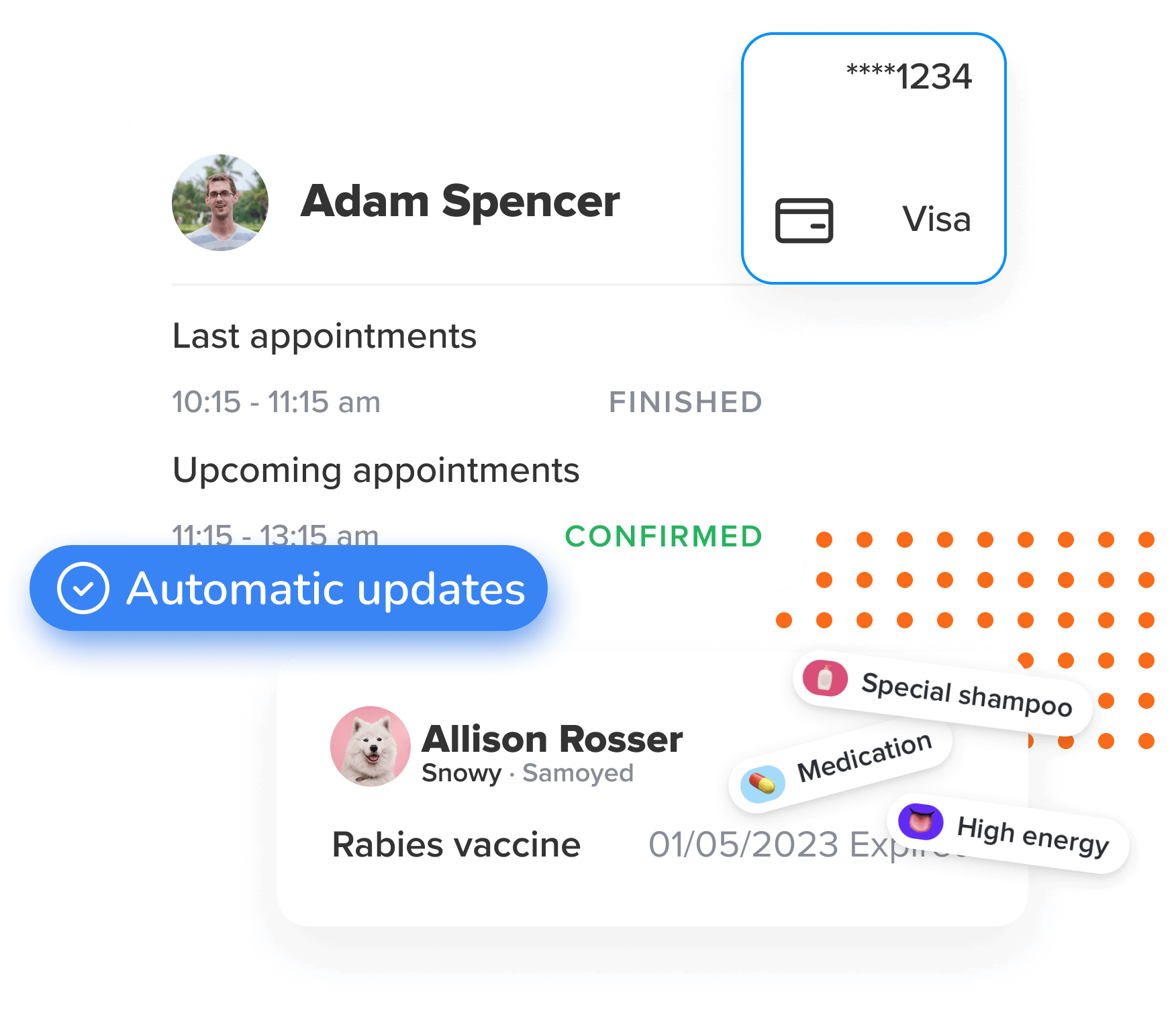 Pet birthday reminders
Know your clients and pets with comprehensive profiles, and automate personalized messages to let them know you care. Reach everyone and make them regulars even with your busy schedule.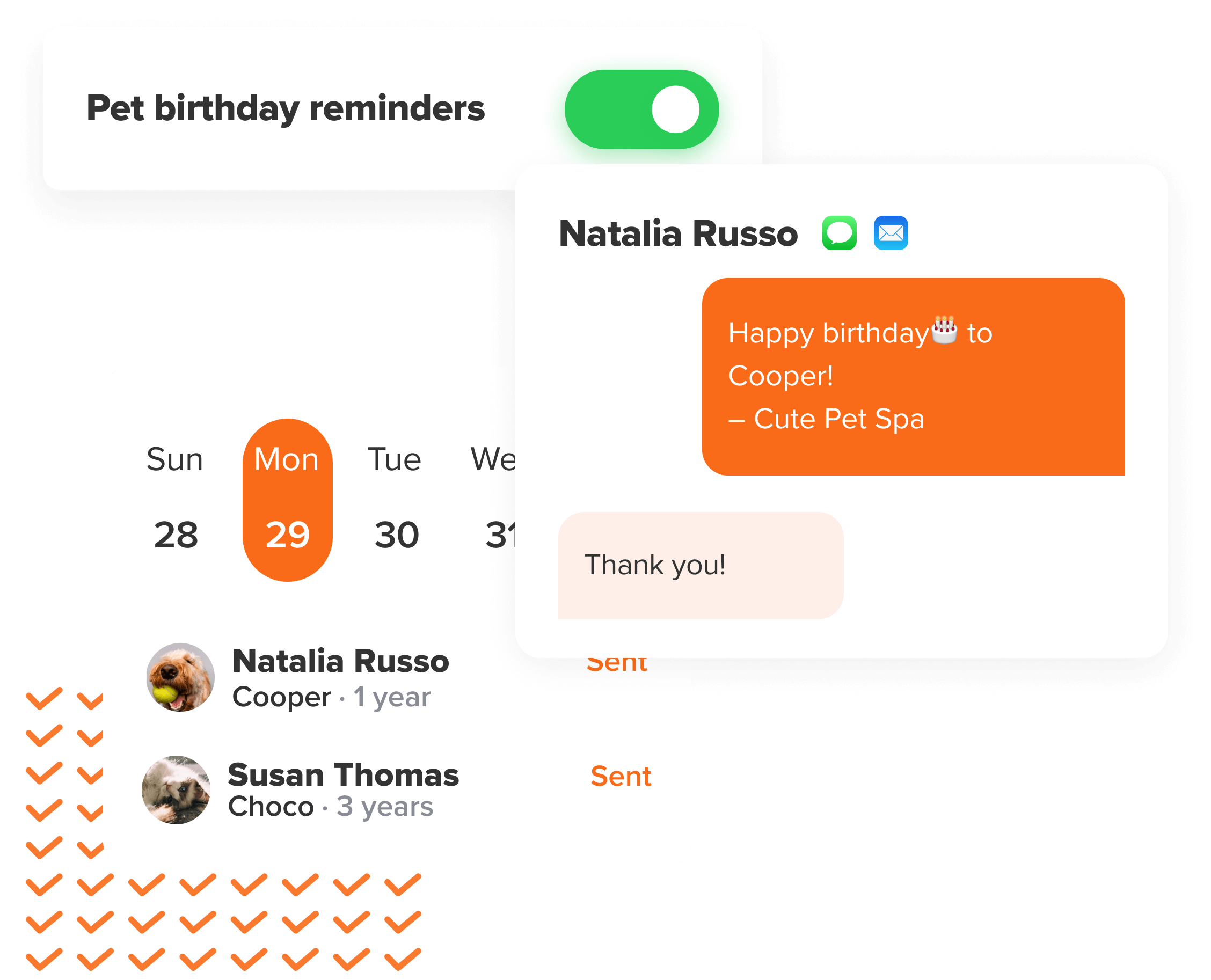 Smart contact list
Filter client contacts based on recurring status or customized tags, view any specific crowd at a glance, and take actions immediately to retain customers and strengthen relationships. No more sales opportunities missed, or slipping customers overlooked.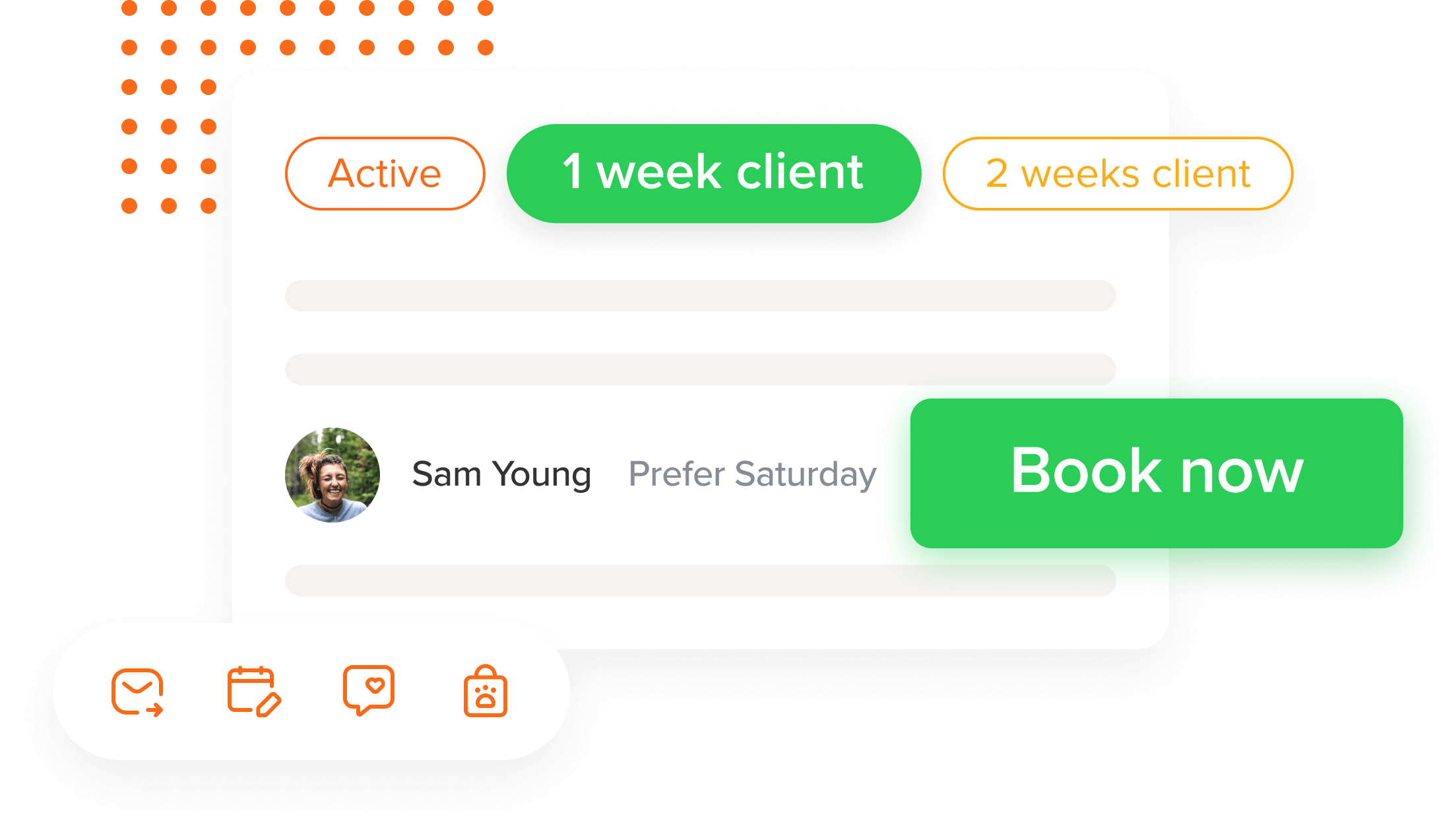 Mass-text marketing
Engage a wide audience with direct messages, activate all lapsed clients with a kind reminder, or capture more revenue with a promotion announcement, achieved through text messages with only three steps within the app.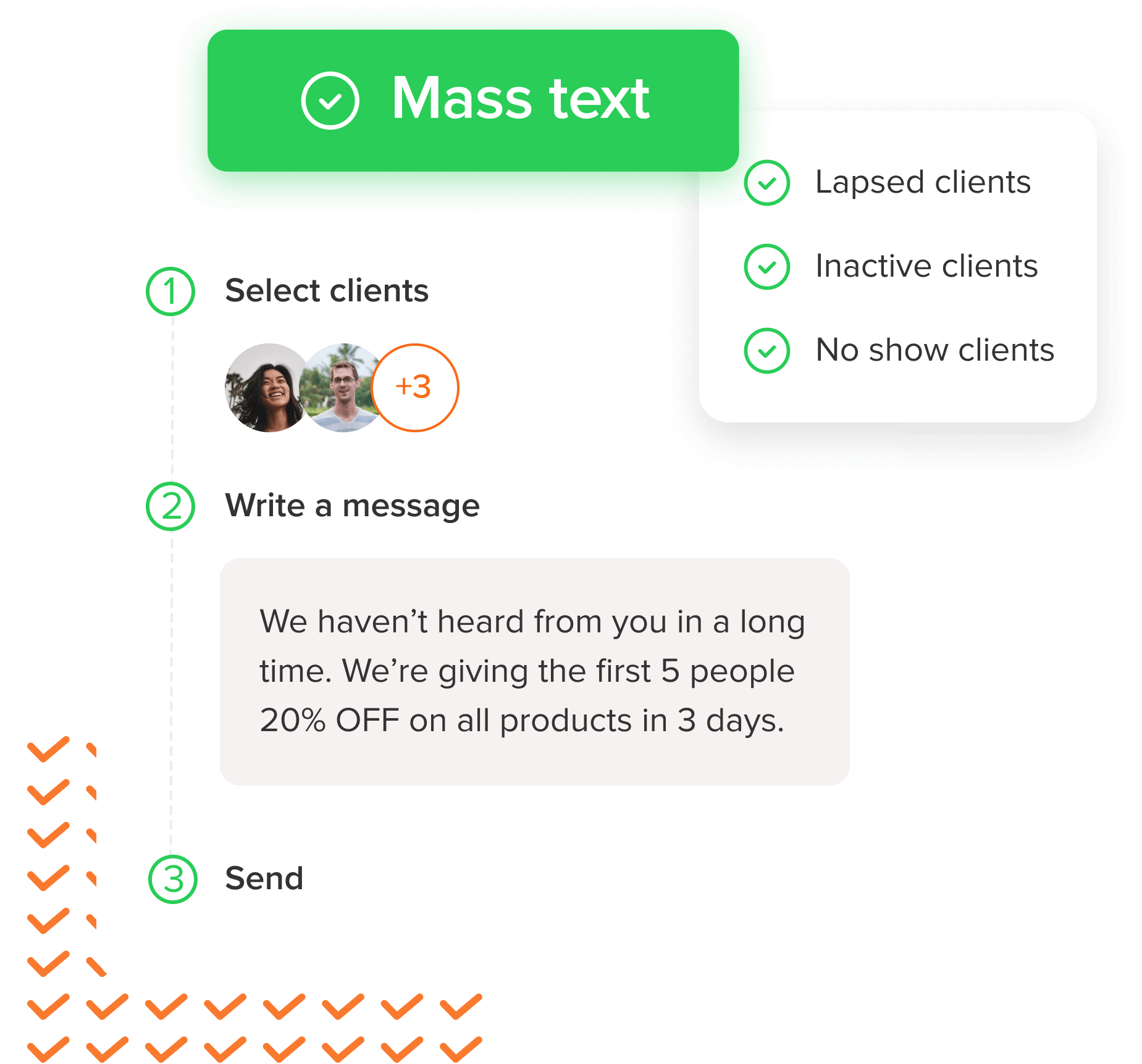 Service packages
Close the deals with exclusive discounts by selling bundled service packages. Offer fast-track checkout and seamless customer experience, so they cannot imagine a life without your services.