Build Your Business for the Future of Grooming
by MoeGo on Oct 11, 2022 9:18:00 AM
Prepare your operations with the workflow, pricing structure, and team that propels your business forward.
We felt it, and you probably did too.
We are seeing many emerging trends in the pet grooming industry, all of them pointing towards one thing – a shift in pet owners' psychographic to put higher values on grooming.
We noticed more and more users submitting feature requests to help with their fully booked calendars and long waitlists. We noticed the steadily increasing ticket prices and larger tips. We noticed many owners struggling with staff recruitment to keep up with the surge in requests. With more and more options for premium products and personalized services, people are spending consistently more on their pets for every pleasant visit with their groomers.
To keep up with this opportunity and capture the ideal clientele that supports you in building your dream business, here is some food for thought with MG Insight.
Set up a workflow that works for you–and your clients
You have some clients on a regular recurring basis and always show up on time, while others flaky and eventually fall out of touch. How can we continue to strengthen the bonds with the former, and convert the latter?
Let your clients know that once they sign up with you, they are not only getting the baths and cuts, but one more person(or a team!) in this world that cares for their pets just as much as they do. With a thoughtfully set up workflow, your clients can take off 'figure out grooming appointments for Fluffy' and still be able to give Fluffy all the care it needs, with your help.
Summarize your clients' pain points from your daily interactions with them. What can I do to my workflow to make the owners' life easy and mine even easier?
Here are some ideas that can jumpstart this for you:
Pre-book their appointments based on their grooming needs with just enough flexibility to allow for changes in their schedules without affecting your operations. Schedule automated reminders so neither of you need to keep track of when Fluffy needs something and make the right services happen on the right day with just a few clicks. Consolidate operations and pet information in one place, so everything is available at your fingertips for every encounter. There are many smart tools on the market that can make these happen for you and your clients. Do thorough research to see which software is the right choice for your business. If you decide to do all of this yourself, consider using Google calendars and creating events in advance(2-minute-rule: if something takes less than 2 minutes to do, do it right now; otherwise, put it on your calendar!), and set up scheduled email extensions to send reminders at the end of each day.
Don't price your worth
Sorry for the clickbait! Obviously, price your worth. But there is one thing that comes before pricing your worth — knowing your worth.
It is arguably the most important thing to set prices that reflect the value of your skills and time. If you are working hard to provide the stylish cuts, extra love, or smooth communications, you deserve to be paid accordingly.
This is crucial to making your business sustainable, and capable of investing in equipment, staff benefits, training, storefronts, and everything else needed to provide ever evolving customer experiences that grows with you and your clients.
But how do you go about knowing your worth?
There are a few perspectives to start with:
If Jenny down the street is focusing on efficiency, spending way less time on full services, while you offer specialization for those with certain conditions and work closely with the owner to nail down the look they wanted, you will know that you can charge at least 10%-15% more than Jenny, without fear of losing customers.
If a small dog service takes you around 45 minutes, while a large dog service takes around 3 hours, is your large service priced appropriately to reflect the value of your time, which is almost 4 small dogs?
If you go out of your way to attend workshops, seminars, and even competitions, showing dedication in what you do, consider pricings higher than those in your area that do not have this credibility. If you are seeing customers trusting you to do whatever you see fit with their pet and appreciating your expertise, have the confidence to price your services accordingly.
Put the right price tag on your knowledge, skills, time, and attention. Your business and your clients can all benefit from it.
Find staff that qualifies Find staff that grows
If you are struggling to find qualified help, try finding people that will grow into the support you are looking for. In other words, maybe it is time to try an apprenticeship.
Grooming skills and knowledge are very important, but in the long term, you will need to count on those who are well-rounded, passionate, responsible, and eager to learn, to represent your brand and help it succeed. With online courses and shadowing opportunities in your store, your candidate has more than what they need to grow into a trained professional. Let the apprentice slowly take on more tasks, from prepping, sanitary, to bathing, drying, to rough-ins, contouring, and eventually grooming under your supervision. There is definitely some work to be done on your side in the early stages, but you can get much support long before they become fully capable to work independently. With their help to prep the animals, you can overlap appointments and speed up, or catch a breath and save up energy for the rest of your busy day.
As a service provider for grooming businesses, we have many interesting findings to share with you. This is a kick-off for the exciting series we have in store for you. We hope to dive deep into these topics by talking with inspiring industry professionals, sharing free out-of-the-box tools, and delivering actionable business insights every week.
We are so excited that you found us! Welcome to the MoeGo Family.
Similar Blogs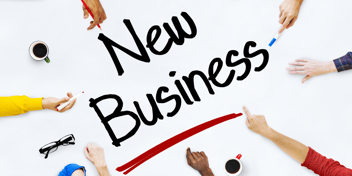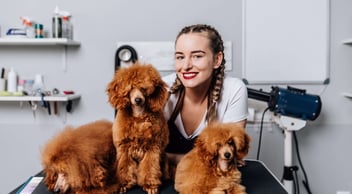 As a pet groomer, you'll need to decide on the right business model if you're starting your own...
READ MORE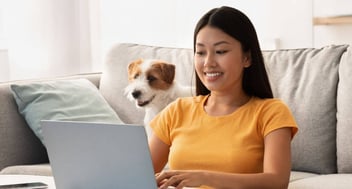 Thinking of starting a pet grooming business? You're definitely barking up the right tree, but...
READ MORE