The Pawcast x MoeGo: Dr. Molly & Todd's Grooming Success With MoeGo
by MoeGo on Aug 18, 2023 1:06:30 PM
Two of your favorite MoeGoers from the Customer Success team, Cheer and James, recently joined Dr. Molly & Todd Rowland at their podcast The Pawcast. In this latest episode, they shared their firsthand experiences and highlighted the ways that MoeGo has revolutionized Dr. Molly & Todd's businesses and reshaped the pet industry.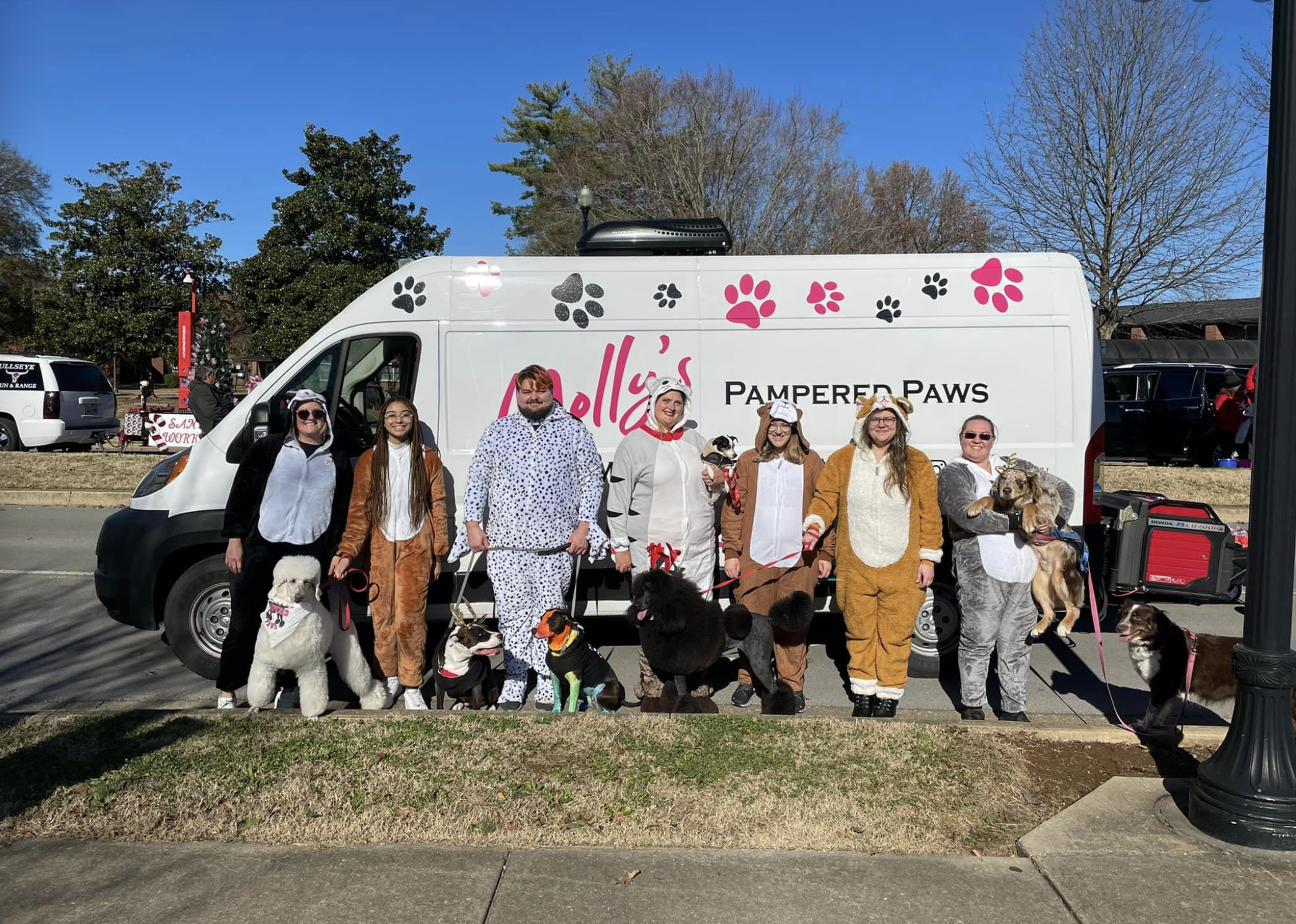 Molly's Pampered Paws: 1 salon, 6 mobile vans, and growing
Dr. Molly and Todd are proud owners of Molly's Pampered Paws – a hybrid grooming business in Smithville, Tennessee with one salon location and six mobile grooming vans, supported by a dedicated team of 10 staff members.
Molly's Pampered Paws: 1 salon, 6 mobile vans, and growing
Dr. Molly & Todd's Top 5 Business Challenges and Solutions
With 1 salon location and 6 mobile grooming vans, for Dr. Molly & Todd, running a business requires more than just passion for pets. That's why they turned to MoeGo to automate and simplify their business operations. With MoeGo, they can focus on doing what they love while we take care of the rest. Here is a list of features that Dr. Molly and Todd appreciate the most about MoeGo.
😢 Challenge #1: The frustration of no-shows and last-minute cancellations disrupted schedules and revenue flow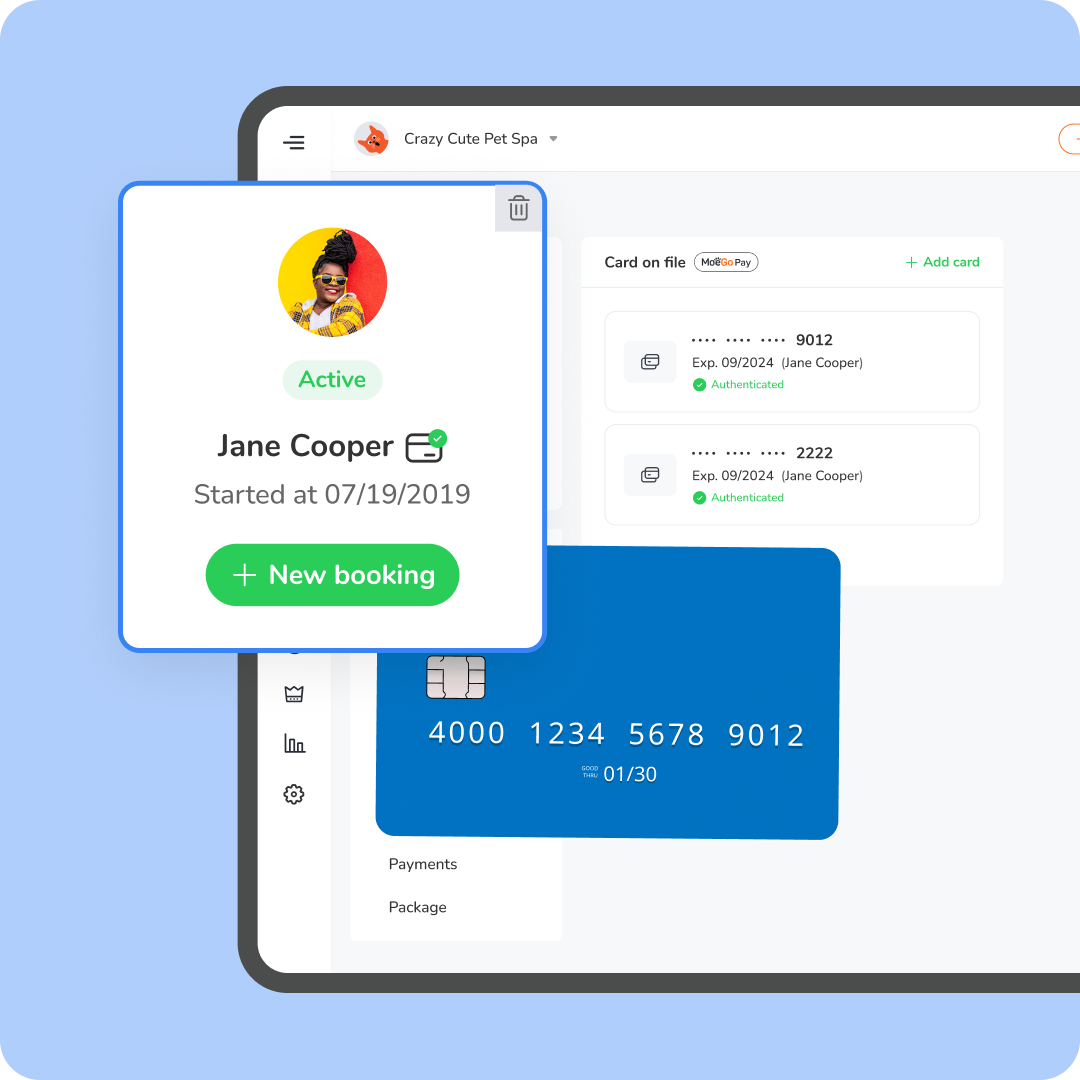 Having a credit card on file is one of the features MoeGo has to protect groomers by holding the customer accountable for the service they booked. Dr. Molly & Todd uses this feature to protect themselves from no-shows and last-minute cancellations. Todd shared his experience, stating, "It prevents people from doing that last-minute cancellation. If you save one last-minute cancellation amount, it pays for the software itself."
🚚 Challenge #2: Planning mobile grooming appointments was a tedious headache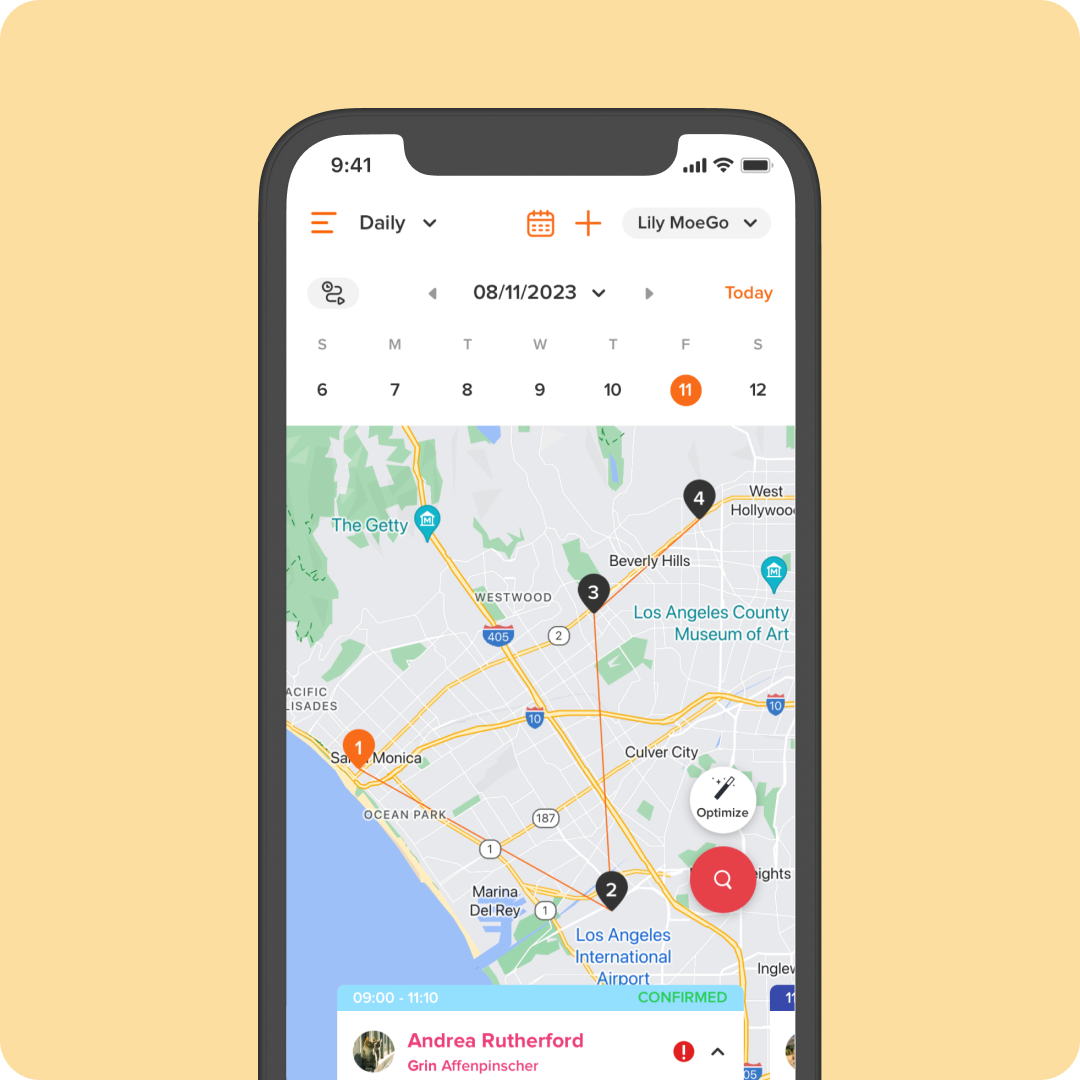 With MoeGo's "Route Optimization" feature, Dr. Molly & Todd transform their 6 mobile grooming vans into a time-efficient powerhouse. The feature calculates and plans the day based on optimal routes, ensuring not only efficient time management but also savings on resources. Todd illustrates this, saying, "You can either get off early and save yourself 2 hours or you could put a whole nother dog there."
☎️ Challenge #3: Balancing grooming workloads for individual groomers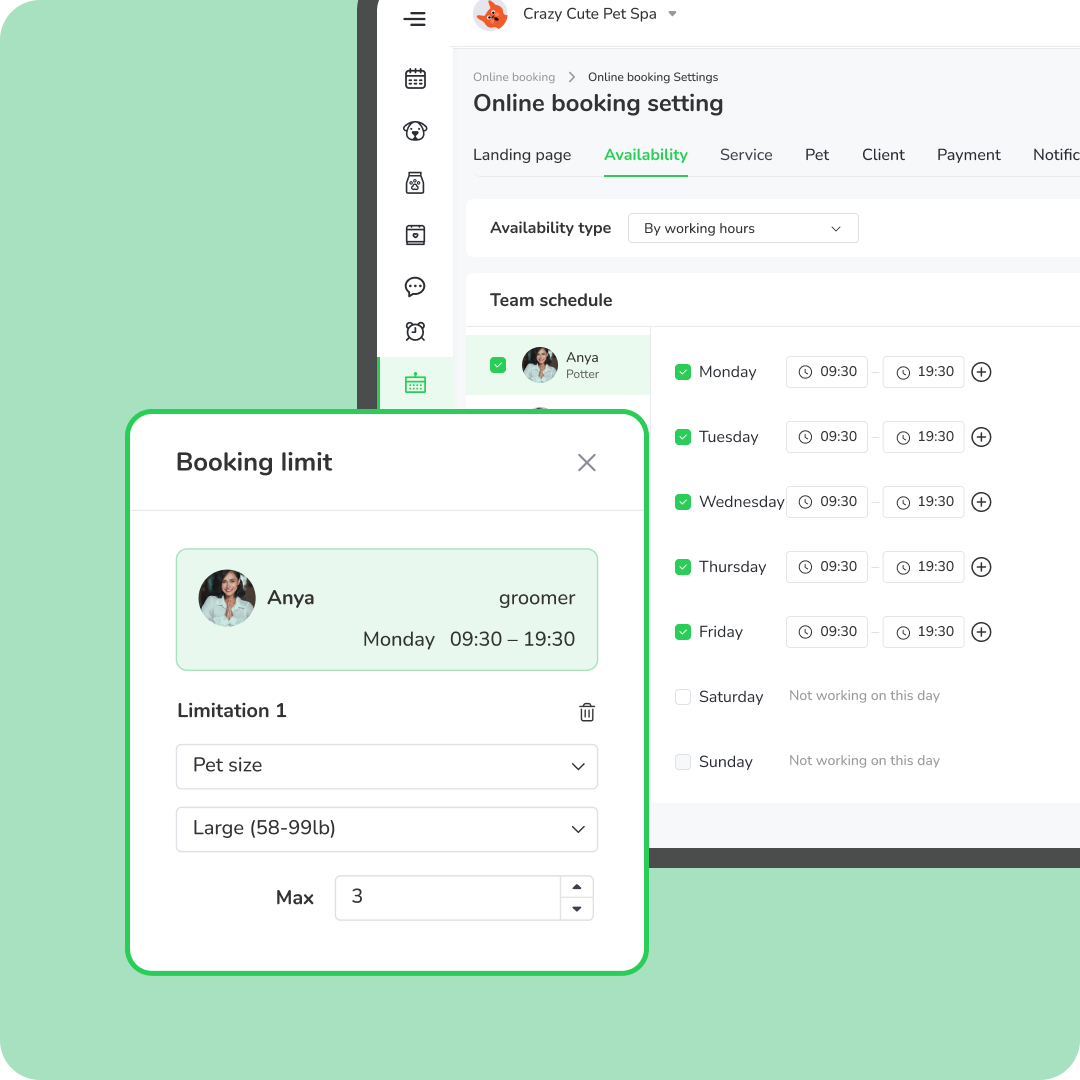 Ensuring balanced workloads for their staff has always been a priority, but setting limits on the types and sizes of pets on a daily basis was a challenge for Dr. Molly and Todd. That's why they're transitioning to MoeGo's Online Booking. By utilizing the Booking Limit feature, they could precisely define how many pets of certain sizes or breeds they could accept daily. This flexibility means that groomers wouldn't find themselves overwhelmed by a surge of large dogs in a single day. With MoeGo's customizable booking limits, they could continue to foster consistent, high-quality grooming experiences while respecting the needs of both their staff and the pets in their care.
🚧 Challenge #4: Juggling client information across platforms was labor-intensive and often misleading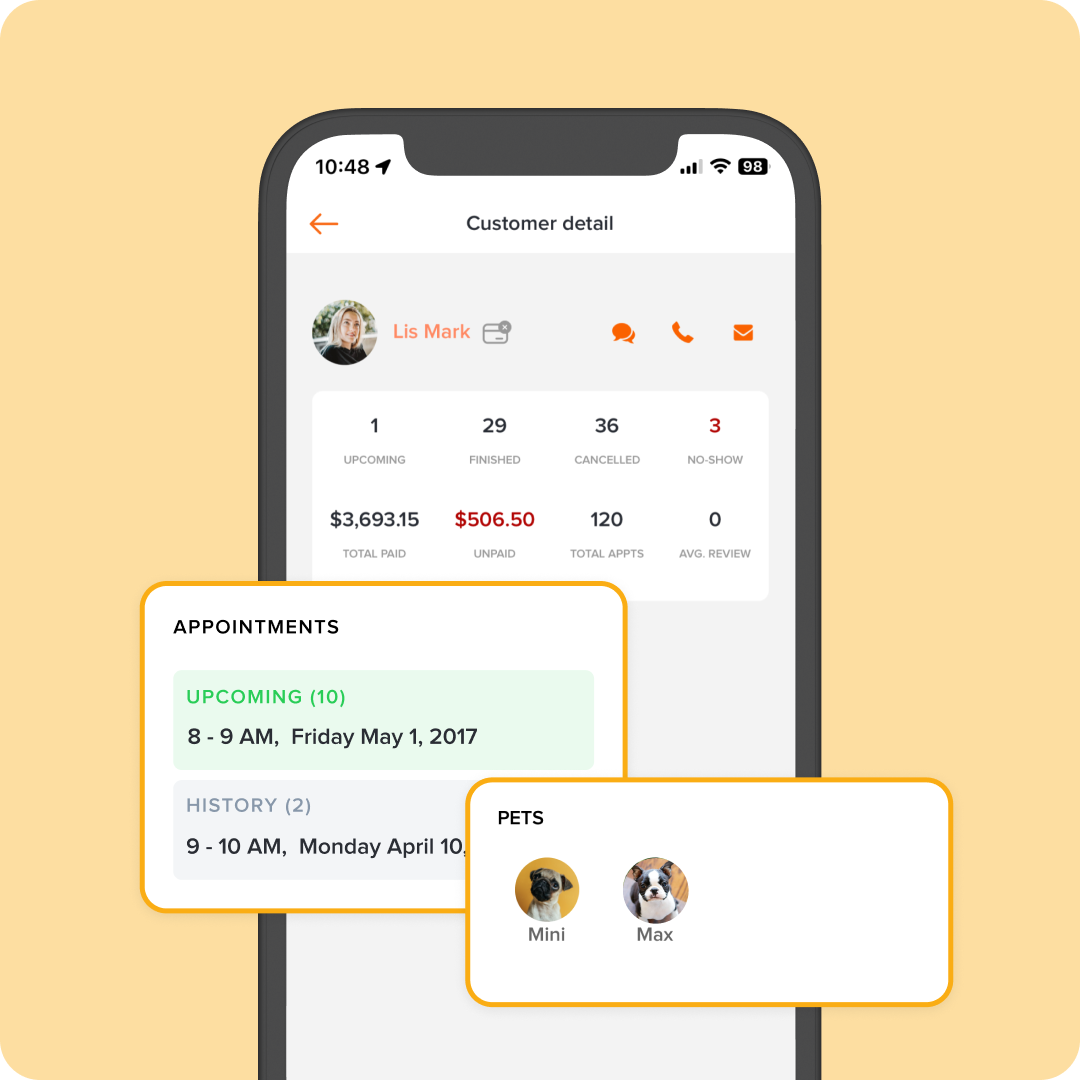 MoeGo's Intake Form proved to be the answer to their client management need. As Dr. Molly and Todd seamlessly navigate client information through Intake Form, they can now easily manage pets and clients' information with enhanced accuracy and a smoother booking for everyone involved. "We don't have to flip through a bunch of places. It's just right there at your fingertips." Todd said.
🗓️ Challenge #5: Manually
reminding clients of their appointments to reduce no-shows was mentally tiring and time-consuming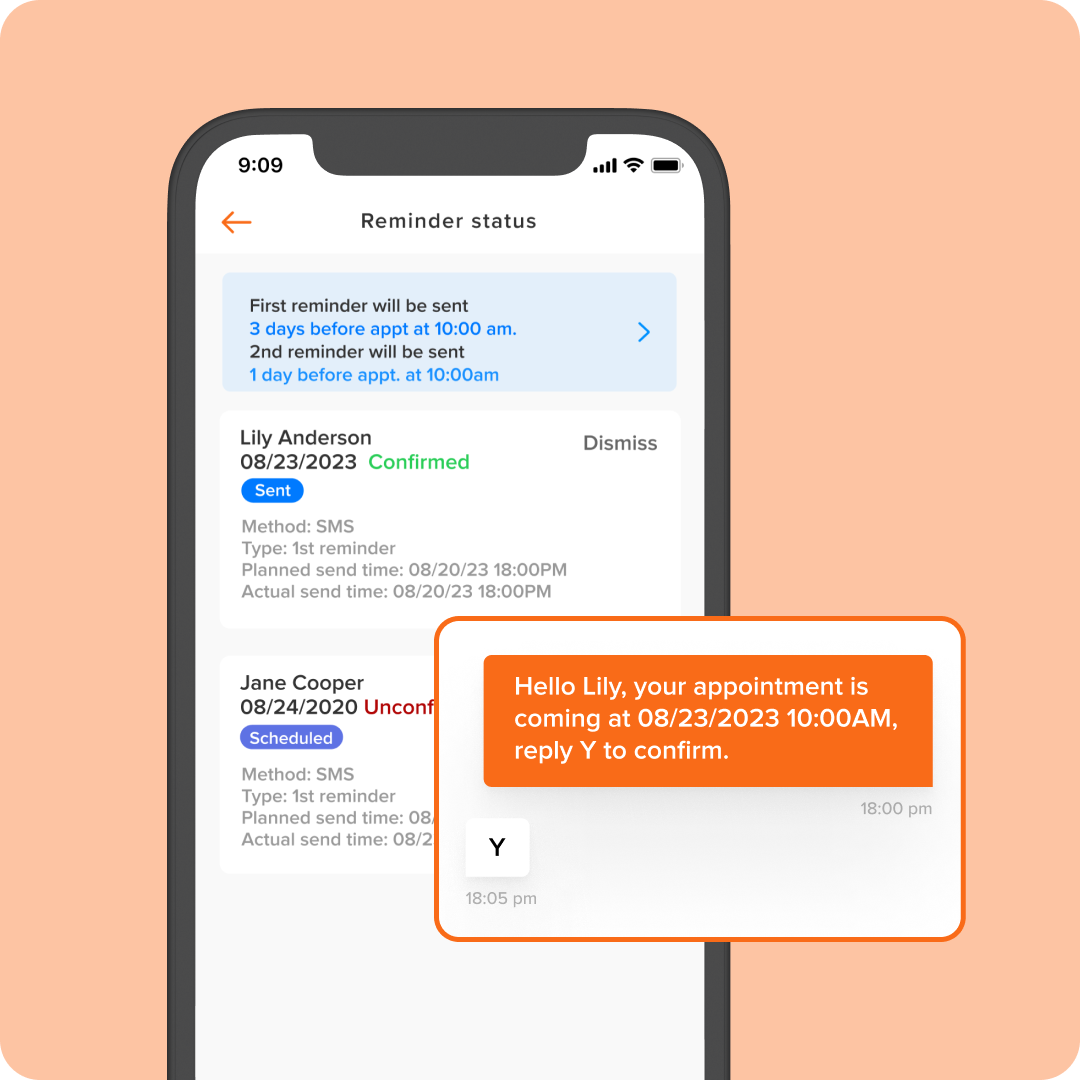 MoeGo's Auto Message supports multiple reminders before appointments. Dr. Molly and Todd strategically dispatch three reminders before the appointment for optimized revenue. "We have one for five days, one for three days, and one for one day. It gives time to prevent those no-shows and also time to fill in the spots with the waitlists we have." They shared. The Auto Message featured ensured clients were well-prepared for their appointments while contributing to the efficient utilization of available time slots.
MoeGo's Here 24/7, So You Can Focus on Doing What You Love
At MoeGo, we understand the challenges that come with starting and running a business. That's why we're committed to being there for you whenever you need us. Our focus goes beyond just providing technology; we strive to foster a genuine connection with our community, reassuring that we're always here to lend a helping hand, whenever you need us.
💬 "When people ask questions, you'll always actually answer them"
The Facebook community is one of Todd's favorite resources about MoeGo. "One thing that really sets you guys off is your Facebook community. When people ask questions, you'll always actually answer them, and that's very helpful." He said. With every question answered by our team or community members, we aim to foster a close-knit community where knowledge and assistance flow freely.
🥰 "You guys respond within minutes"
Our 24/7 support chat, as Todd rightly points out, is another cornerstone of our commitment, "If I have a question, I can quickly click into the support chat and you guys respond within minutes, which is incredibly helpful. We're always just telling people, MoeGo, MoeGo, MoeGo, because we're really so happy with it."
📖 "It's a step-by-step guide of how to do it"
Dr. Molly mentioned the extensive research she has done before choosing MoeGo. She found our wiki page the most helpful when it comes to onboarding. She said, "It's a step-by-step guide of how to do it. I mean, it spells out everything for them." Therefore, instead of taking time out of everyone's schedule for a training session, MoeGo provides comprehensive resources for users to explore and familiarize themselves with the platform at their own pace.
Growing with the MoeGo Community
What Dr. Molly & Todd love the most about MoeGo is that it is a platform built for and by the grooming community. From day one, MoeGo was built based on valuable feedback and insights from grooming professionals - Community engagement is at the heart of everything we do. He shared, "We really do speak with business owners and groomers. Our team members make sure to go out into the field to have those conversations to understand their pain points and challenges." By actively seeking input from those on the frontlines of the industry, we make sure that the platform truly meets the needs of groomers in a practical and effective manner.
🚀 Upcoming: MoeGo for Boarding, Daycare, and Training
Cheer shared an exciting upcoming launch: MoeGo will soon be available for boarding, daycare, and training services. While initially focused on pet grooming businesses, many MoeGo users are extending their services and business models. Growing alongside our community, we continue to empower users to explore new avenues and unlock new dimensions of success. If you're interested in being a part of this groundbreaking launch and joining the waitlist, apply here today!