Tricks, Treats, and Tails: Your Grooming Business's Halloween Success Guide
by MoeGo on Oct 13, 2023 9:45:25 PM
Halloween is just around the corner, and it's not only the humans who want to get into the spirit of the season. As a grooming business owner, you have an incredible opportunity to embrace the Halloween festivities and offer services that will make pets look absolutely spooktacular.
Whether you have a brick-and-mortar salon or a mobile grooming service, now is the time to get creative, attract new customers, and delight your existing ones. In this blog, we'll dive into a list of ideas to get your grooming business Halloween-ready and make the most of this festive season.
Let's grab your broomstick and get started! 🧹🧙‍♀️
1. Decorate Your Workspace
The first step in preparing for Halloween is to set the mood. Give your grooming salon or mobile unit a Halloween makeover. This can include adding themed decorations, using Halloween-themed towels, or even dressing up yourself and your staff in fun costumes. A spooky ambiance can create excitement and show your clients that you're in the Halloween spirit.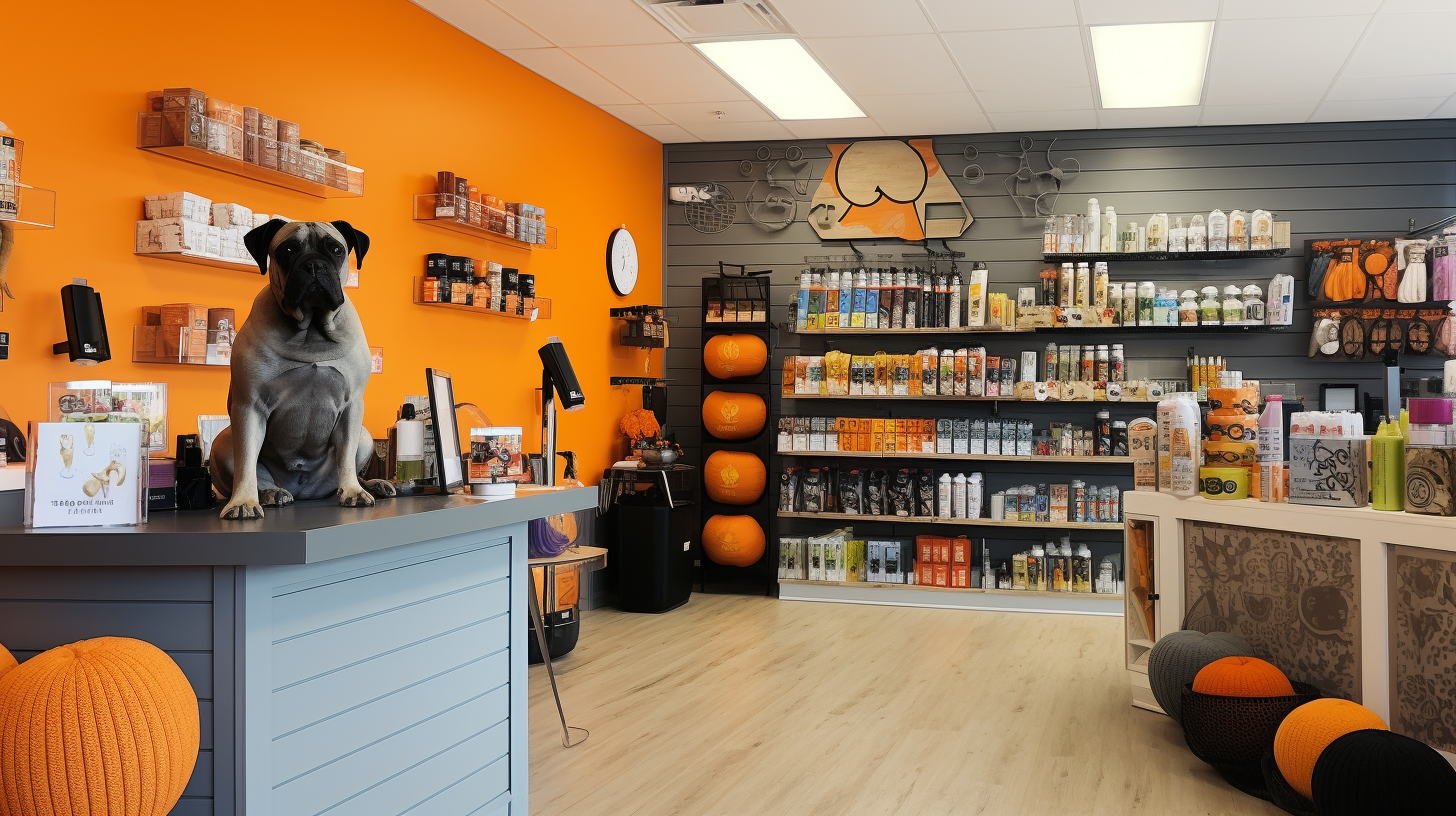 2. Offer Halloween-Themed Services
One way to engage pet owners during Halloween is to offer Halloween-themed grooming services. You can provide options like character-based looks or creative dyes for pets who love the spotlight. It would also be a good idea to consider creating special packages that include themed accessories like witches' hats or bat-shaped bows. These services can be a great way to make pets look extra adorable and picture-worthy. Seriously, I mean, who wouldn't love something like this Baby Yoda (@pawdazzlegrooming)
3. Promote Safety and Comfort
While Halloween is a fun time for humans, it can be stressful for some pets. Loud noises, strange costumes, and unusual decorations can make some animals anxious. Share tips on how to keep pets calm and secure, and make sure your clients are aware of the importance of pet safety during Halloween. Here are some Halloween safety tips:
🍬 Keep candy and candy wrappers out of reach
🧚 Pick a safe, comfortable, and non-restrictive pet costume

🐕 Collars with ID tags and updated microchips are very, very important

👀 Watch for open doors as trick-or-treaters come and go

🛋️ Create a quiet, safe space in case anxiety hits due to noise and festivities
🎃 Ensure your decorations are safely placed
4. Host a Pet Costume Contest
Organize a Halloween-themed pet costume contest. Encourage your clients to bring their furry friends in costume for a chance to win prizes or discounts on grooming services. This can create a sense of community among your clients, generate excitement around your business, and also build a stronger social media presence online.
A glimpse into the MoeGo Community's Halloween looks 🤩
5. Promote Your Halloween Specials
Make sure your Halloween promotions are well-publicized. Utilize social media, email marketing, and your website to let your clients know about your special services, discounts, and events. For instance, check out the thrilling Halloween edition themes we've prepared for you:
With the spookiest season just around the corner, these exclusive themes are here to add a pinch of enchantment and playfulness to every client interaction.
6. Spooky Treats for Furry Clients
Who doesn't love a tasty and spooky treat? Enhance the Halloween experience for your furry clients by preparing homemade, pet-friendly treats in delightful shapes like pumpkins, ghosts, or bats. Opt for ingredients that are safe and delicious for pets, such as pumpkin puree 🎃, peanut butter 🥜, or sweet potato 🍠. You can find countless DIY recipes online or collaborate with a local pet bakery to offer specially made Halloween treats that will make tails wag with excitement.
When creating these tempting treats, always keep in mind any dietary restrictions or allergies that your furry clients may have. It's important to clearly label the ingredients used and communicate with pet parents to ensure the safety and well-being of their beloved companions.