Emily and Chris, founders of The Ruff Life Mobile grooming business on Long Island, New York had exceptional growth over the last few years. With their willingness to turn to technology to improve operations they have become one of the biggest mobile grooming companies in the country.
---
BUSINESS NAME

The Ruff Life Mobile Grooming

LOCATION

Long Island, New York, US
FEATURE USED

MoeGo Pay
Online Booking 3.0
Smart Scheduling
Review Booster
Certain Area for Certain Day
Route Optimization
Agreement Forms
Reporting
Payroll

METRICS

25% increase in appointments
30% increase in Monthly Rev
37% increase in Tips
94% of recurring client rate, with a 10% rise
Reduce no-shows by 80%
Customer satisfaction rate 4.96/5
What started as one mobile grooming van for founders Emily and Chris has turned into a 13 mobile van (and growing) grooming business serving the Long Island area. Their exceptional service, impressive business skills, and willingness to turn to technology to improve operations have made them one of the most successful mobile groomers in the country.
Emily and Chris started The Ruff Life Mobile Grooming seven years ago, after Emily was sick and tired of working in corporate grooming. With Chris's background in business management, they bought one van between Chris's business expertise and Emily's grooming expertise so they could run a successful grooming business. And that they did.
A Logistical Nightmare
Years and multiple trucks later, Emily and Chris were running a hugely successful mobile grooming business all along Long Island but weren't relying on technology to help them streamline their business operations. Their "number one and only biggest challenge" was scheduling. As their business grew, it became more and more difficult to figure out where to put different groomers at which time based on appointments. Adding trucks got a lot more complicated. When you have different groomers all over the place and their appointments randomly all over the place, the logistics become nearly impossible to make efficient for both the business and the customer. It became complicated when customers would request certain groomers on certain days and it was very difficult to know where the towns are on the map, where to put people to groom, what days and times to put them on. "It was a logistical nightmare".
Previous to MoeGo, The Ruff Life Mobile Grooming was using Square for both credit card processing as well as their appointments. But while it was a great solution for payment processing, the appointment aspect was a "very simplified and basic CRM". It was essentially used to send out appointment reminders and that was all, but there was still a problem that needed to be solved.
Chris had first heard of MoeGo from people on social media and another local groomer who recommended them. However, when he first spoke with MoeGo he shut it down, he was extremely skeptical of online booking because they had made it easy for clients even if it was very difficult for the business.
Fast forward through the pandemic and they grew to 10 vans and it got to the point where scheduling was "getting insane".
Shifting to Technology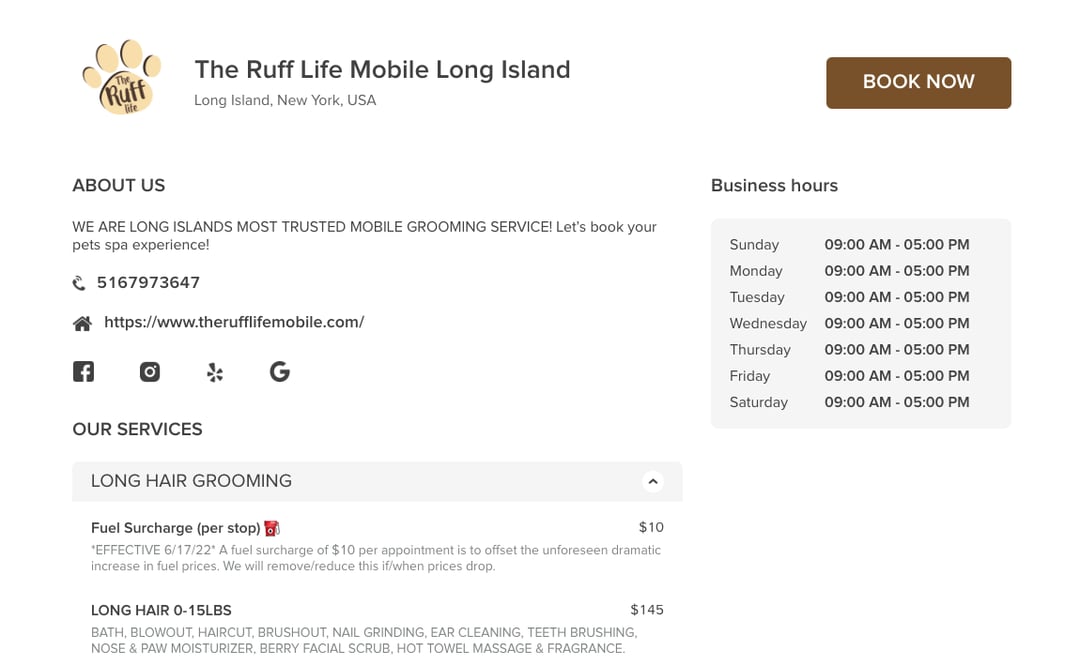 The Ruff Life Mobile Grooming's online booking website
---
"Uber doesn't have people sitting there like, hey let me pair this guy with this lady in this pick up area. Even, Amazon doesn't. Everything's computerized, everything's robotic, I had to bite the bullet, I needed a change, I couldn't keep doing this."
Chris and Emily, were still hesitant to switch all their groomers over to MoeGo, so they tested the program out themselves for a month. Once they felt comfortable with MoeGo, they chose 2 groomers to test it out before they pushed it live the next month. Chris moved all appointments over to MoeGo and had them run with it.
"Once I had it figured out, now the next challenge is how to get 15 staff members to learn a whole new system, that to me was the scariest thing of all. "
It was so natural and easy for the groomers, that the other groomers were begging to use MoeGo themselves. They ended up switching everyone to MoeGo before the start of the month like they originally had planned and haven't looked back since.
The Result: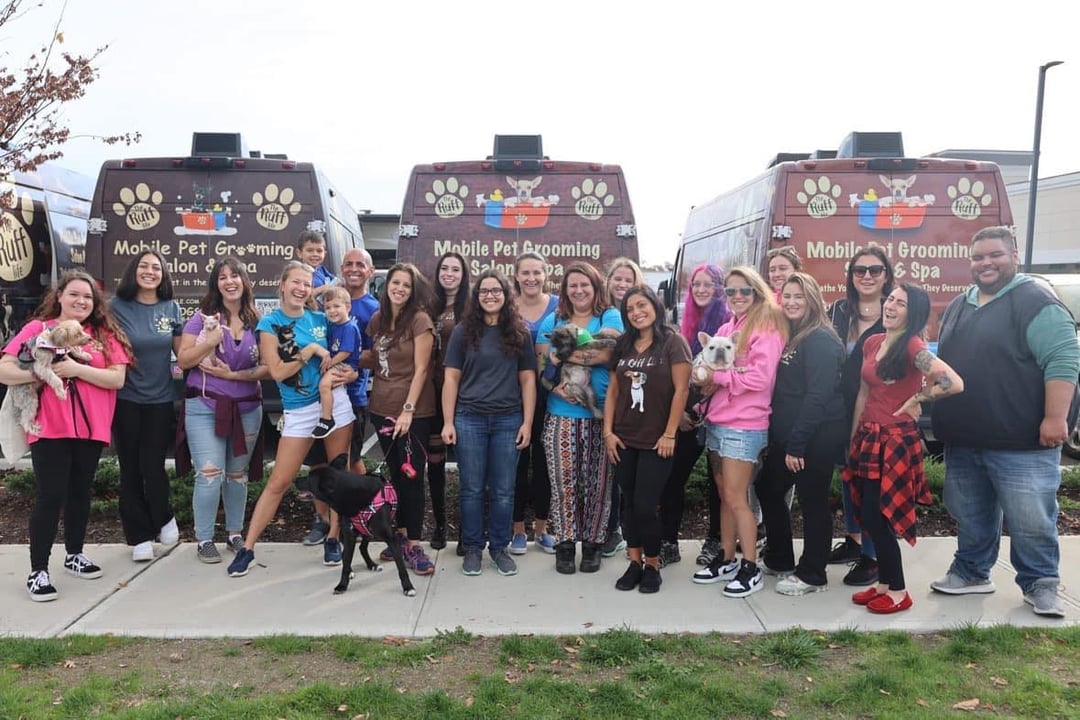 The Ruff Life Team
"The world is shifting, you got to shift with it. Catering to the people who are using technology in their day to day lives, who want to book an appointment, when they want to."
After using MoeGo, their ease of scheduling became seamless for both the business and their customers. They even changed more for their service because they were offering a higher level of service with 24/7 online booking.
With MoeGo and its 24/7 online booking feature, it was a saving grace for everyone. Customers could go online and see the schedule, which days and times were available, which areas they serve, all the pricing and then be able to book in real time.
MoeGo smart scheduling is developed for mobile groomers. With proprietary algorithm, it assists groomers to schedule the most efficient route when they create new appointment.
When Emily and Chris would run marketing campaigns prior to MoeGo they would send out an email to their customer base. The customer would have to fill out a long form each time and email to the secretary. The secretary would then find the client on the computer the next day, and look at which groomer fit the schedule. Sometimes going back and forth making sure the appointments worked for both, which could take up to a day or two to finalize.
"For me the online booking is completely a game changer for our business. "
Now with MoeGo, they send out a marketing campaign at 10 pm at night, and all their customers have to do is open it, request an appointment for a time that works for them, and it's done. Chris mentioned that he sent out a pre holiday grooming email and immediately got 36 people requesting appointments online themselves.
"I'm the perfect candidate to share this with other mobile groomers, because I've gone through it all."
Interested in learning more about how MoeGo? Request a demo and let us help you streamline your pet business operations!

Similar Blogs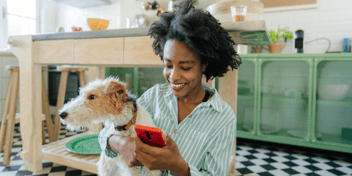 With the shift in technology, consumers are used to doing everything online. From online ordering...
READ MORE