Your all-in-one grooming business system
MoeGo is a suite of integrated solutions to help save you time, so you can focus on growing revenue and delivering exceptional service to your clients.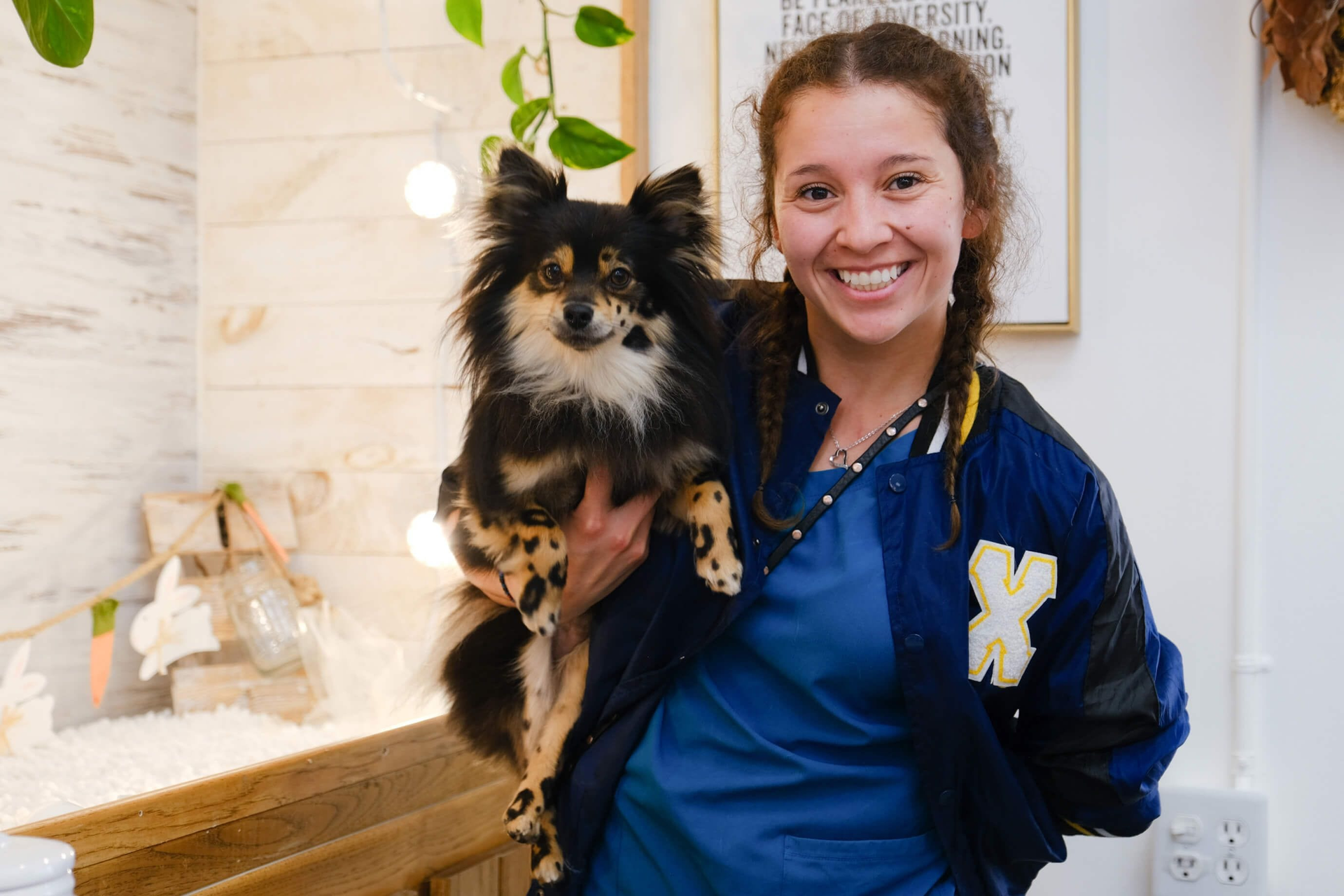 LEADING PRACTICES TRUST US
Boost revenue
monthly revenue per groomer (*10 more dogs groomed on average, calculated in USD).
Reduce no-shows
no-shows with 3 reminders, card on file, and pre-pay.
Faster and easier
scheduling regular and recurring appointments with shortest routes, and avoiding double bookings.
Manage your multi-units efficiently
Set different businesses under one account and switch with one click. Run your salons and mobile vans tailored to how you wanted with designated settings.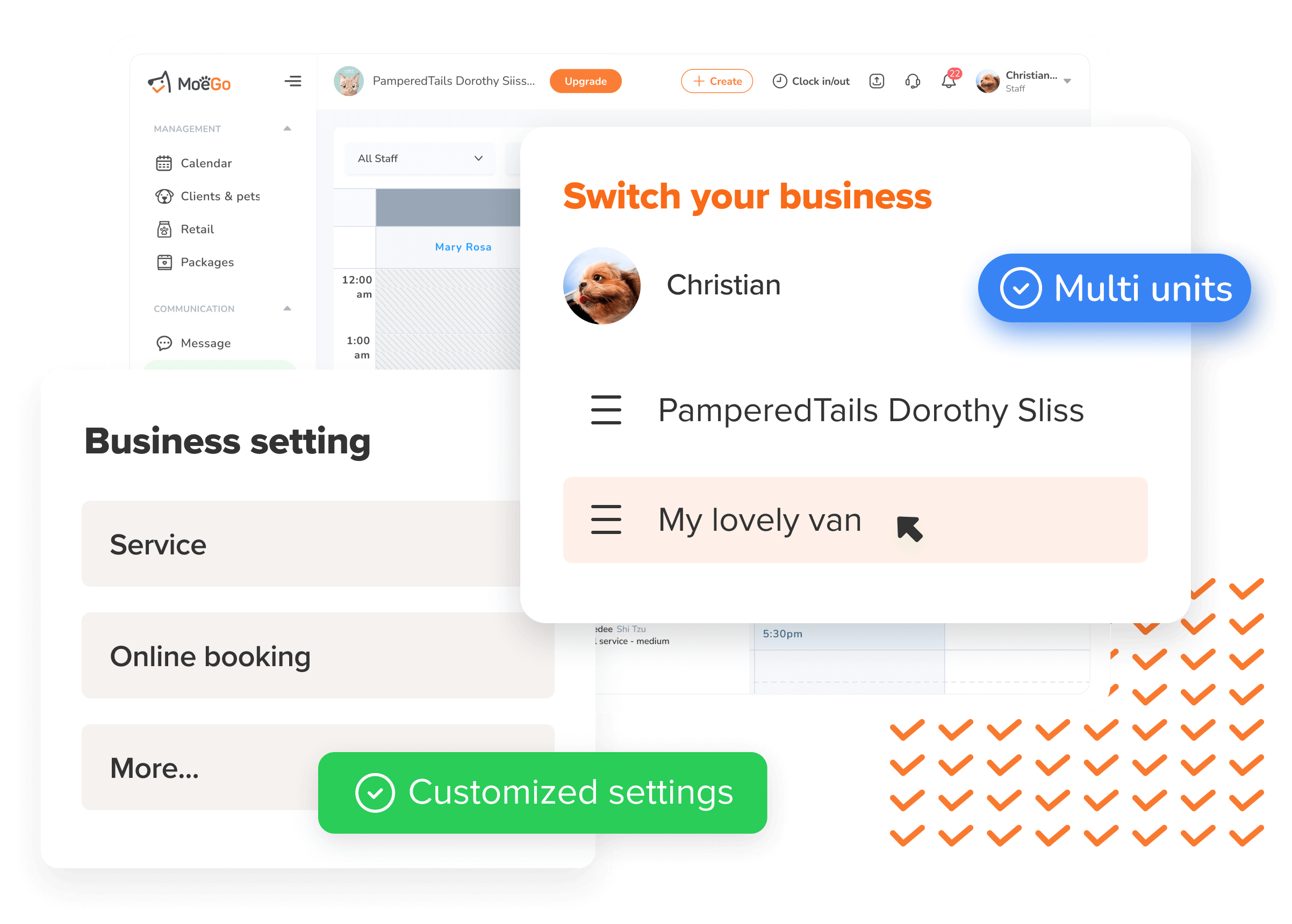 Automate online bookings for your customers
Allow your clients to book online 24/7. Customizing preferences for certain pet breeds or even weight limits. Fill up your business's capacity. Streamline online bookings and automate every step.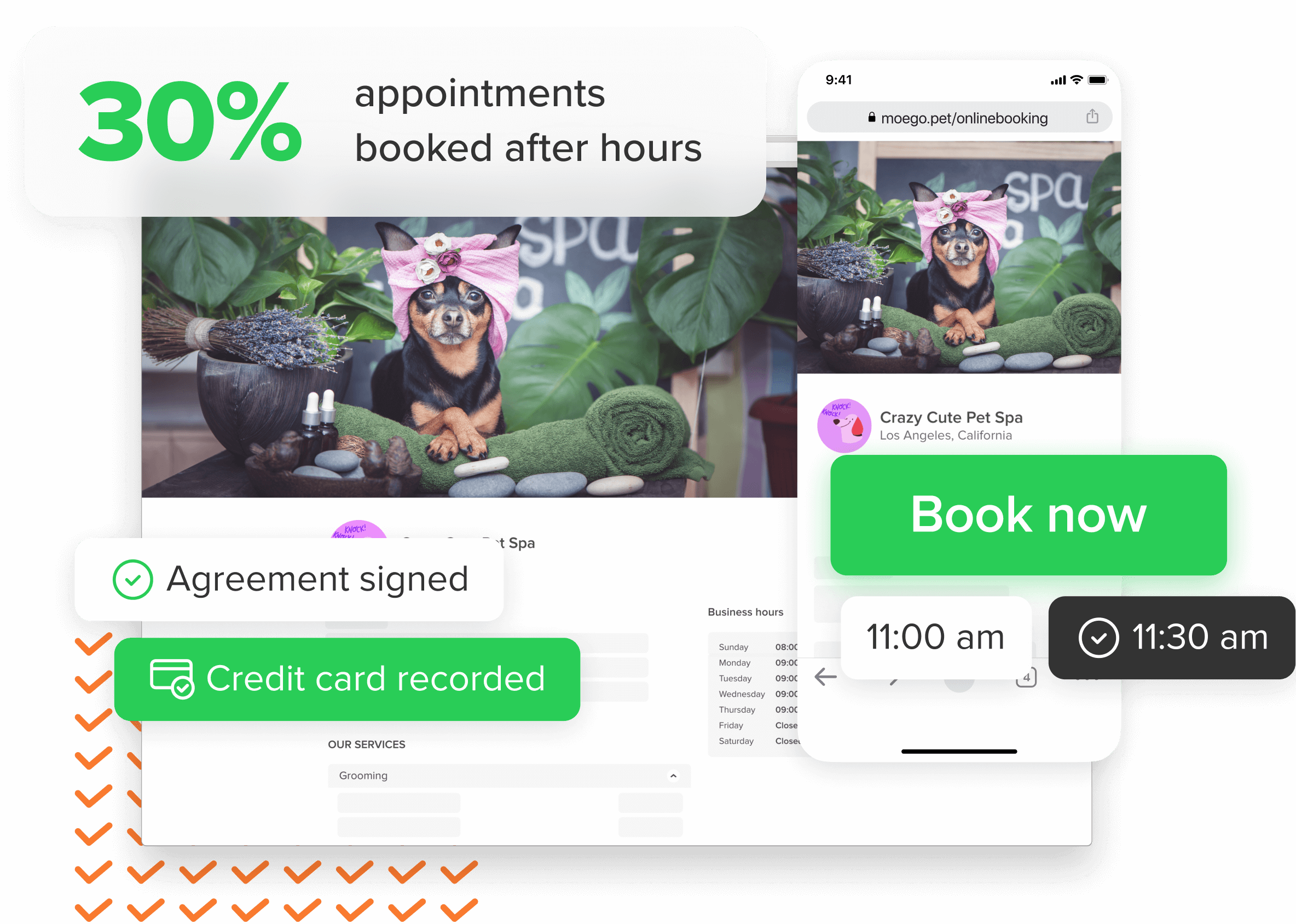 Build customers for life with all-in-one communication
Effortlessly track all your conversations in our message center. Send ready for pick-up message, unsigned agreement, or anything with one simple click. Never miss a single word from your clients.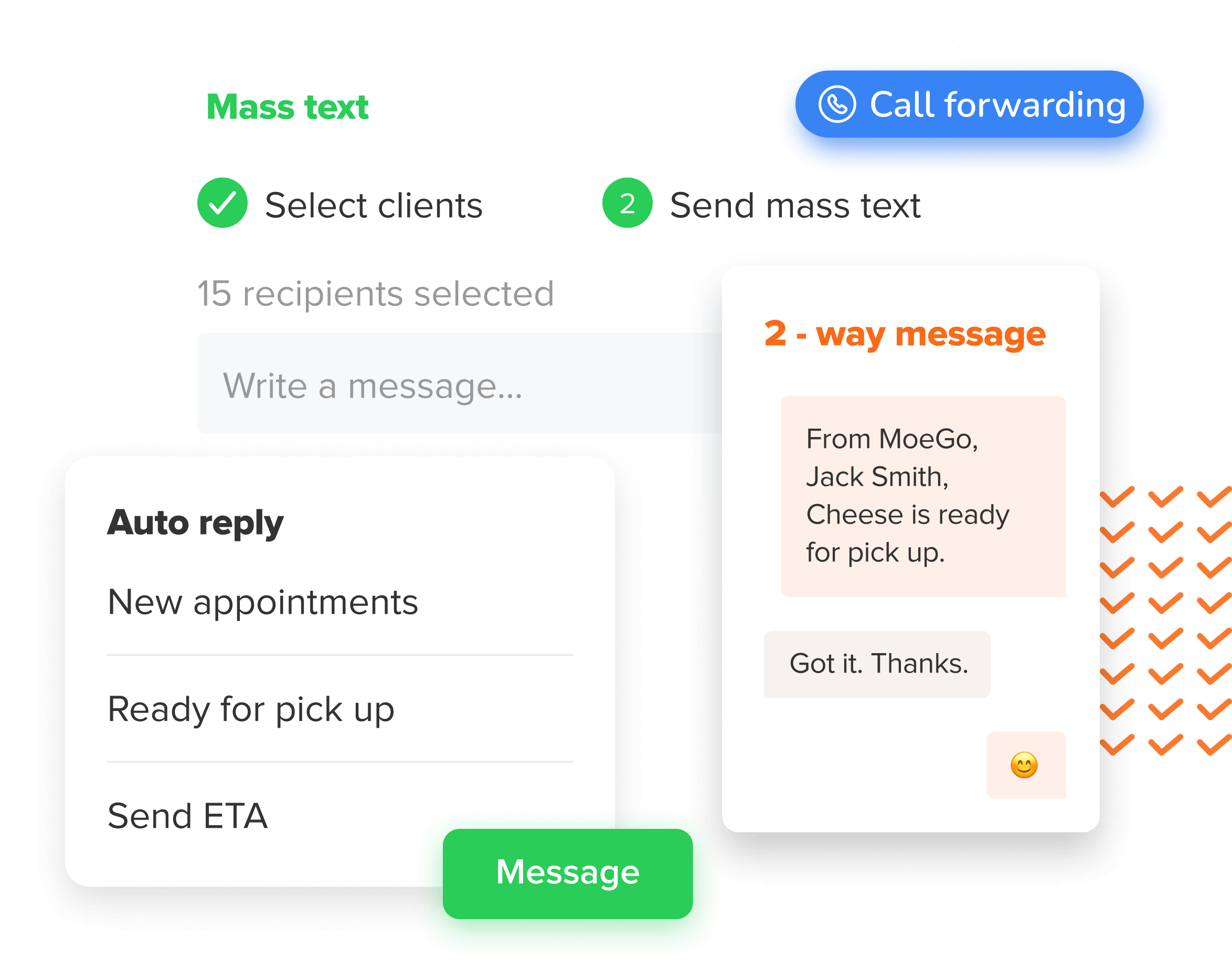 Eliminate no-shows for grooming clients
Send not 1, not 2, but 3 different types of auto-reminders to reduce no-shows. And take a deposit before appointments or charge no-show fee after appointments to minimize your loss if a no-show happens.
Charge no-show fee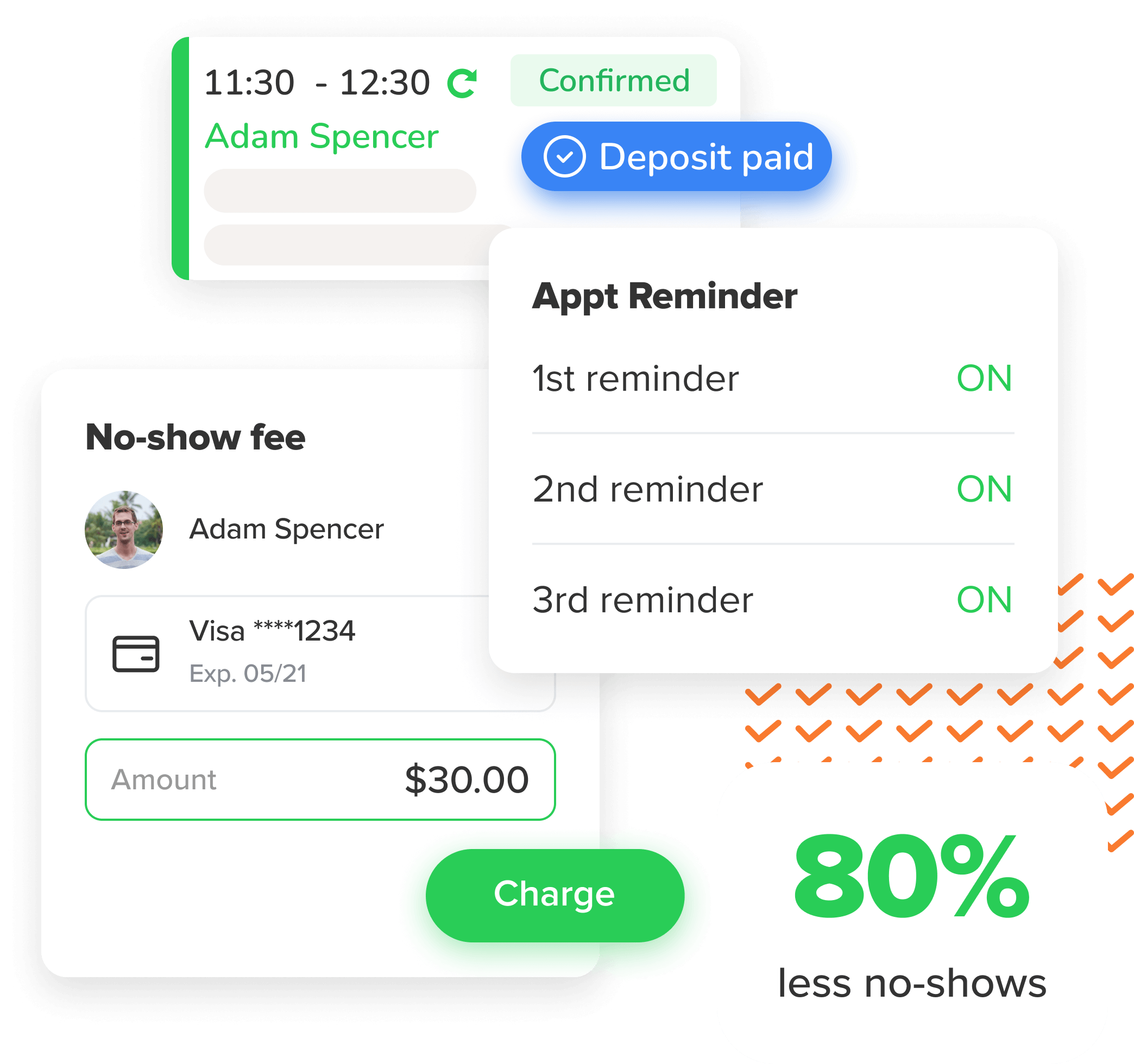 Manage staff and payroll effortlessly
Empower your staff to manage their appointments, check out clients, and sell retail products from their own devices. Customize their access to critical information. Streamline team management and payroll.
Role permissions