Manage a productive team
Save time and money with an integrated payroll and staff management system, and track business metrics effortlessly
Roles and permissions
Manage fine-grained staff settings from your owner account–specify each role's responsibility, permission, preference, and watch it work its magic.
Team performance
Uplift your team with a clear understanding of their achievements and room for improvement. Keep everyone in the loop and set inspiring goals.
Effortless payroll
Set up individual compensation plans and have everything automatically tallied throughout the day. Generate payroll anytime with ease.
Staff scheduling
Specify each staff's scheduling needs and let the system do the work for you. Keep track of everyone's workdays, hours, service capabilities, service areas, online booking availability, and recurring breaks to have the best time slots and the corresponding staff suggested when booking manually or online.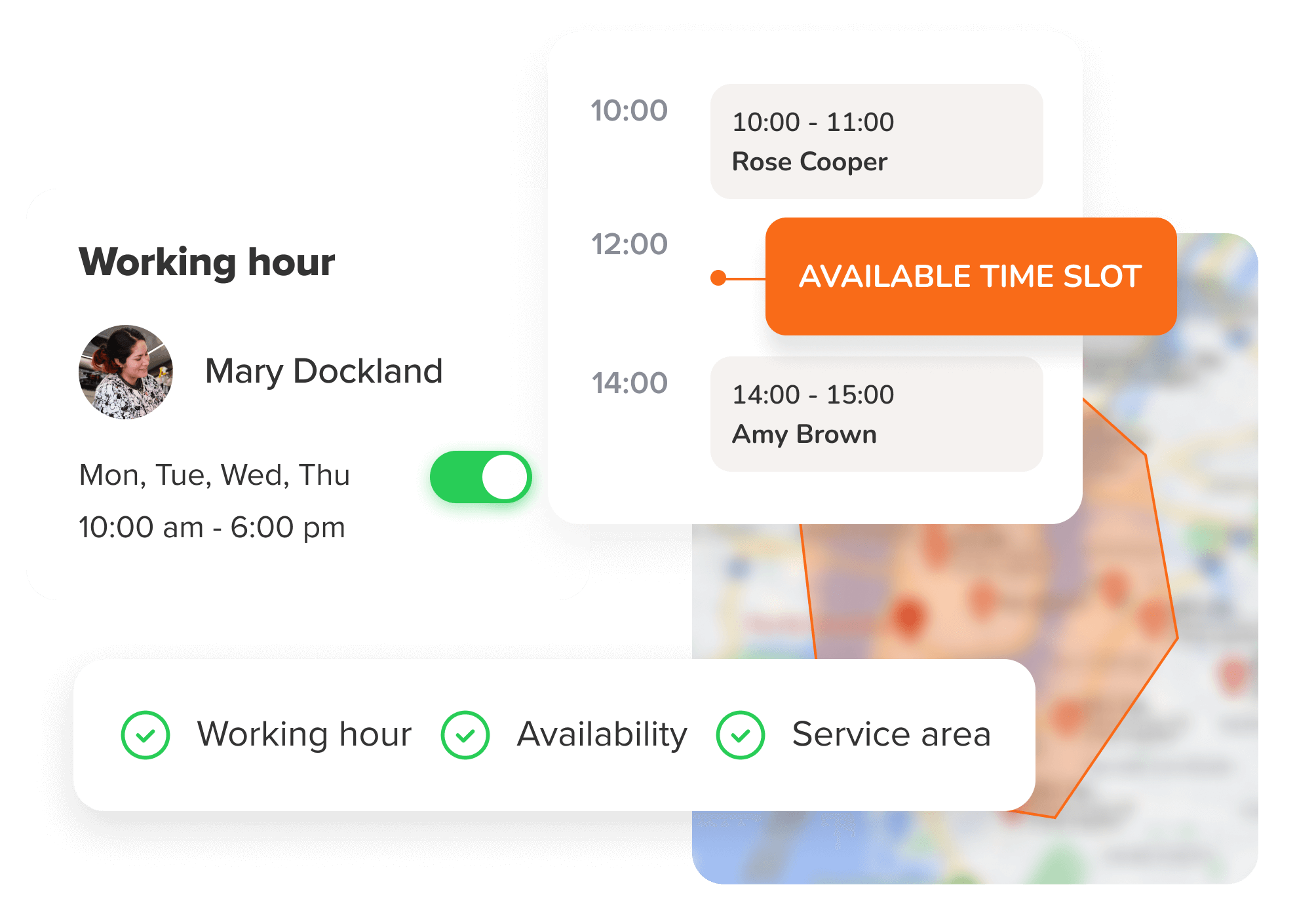 Permission control
Set up roles with different levels of administrative permission, ticket management, message center access, and data clearance. Enable (or disable) staff permission to view calendars, contact clients, process requests, edit settings, manage other members, create/cancel tickets, and much more.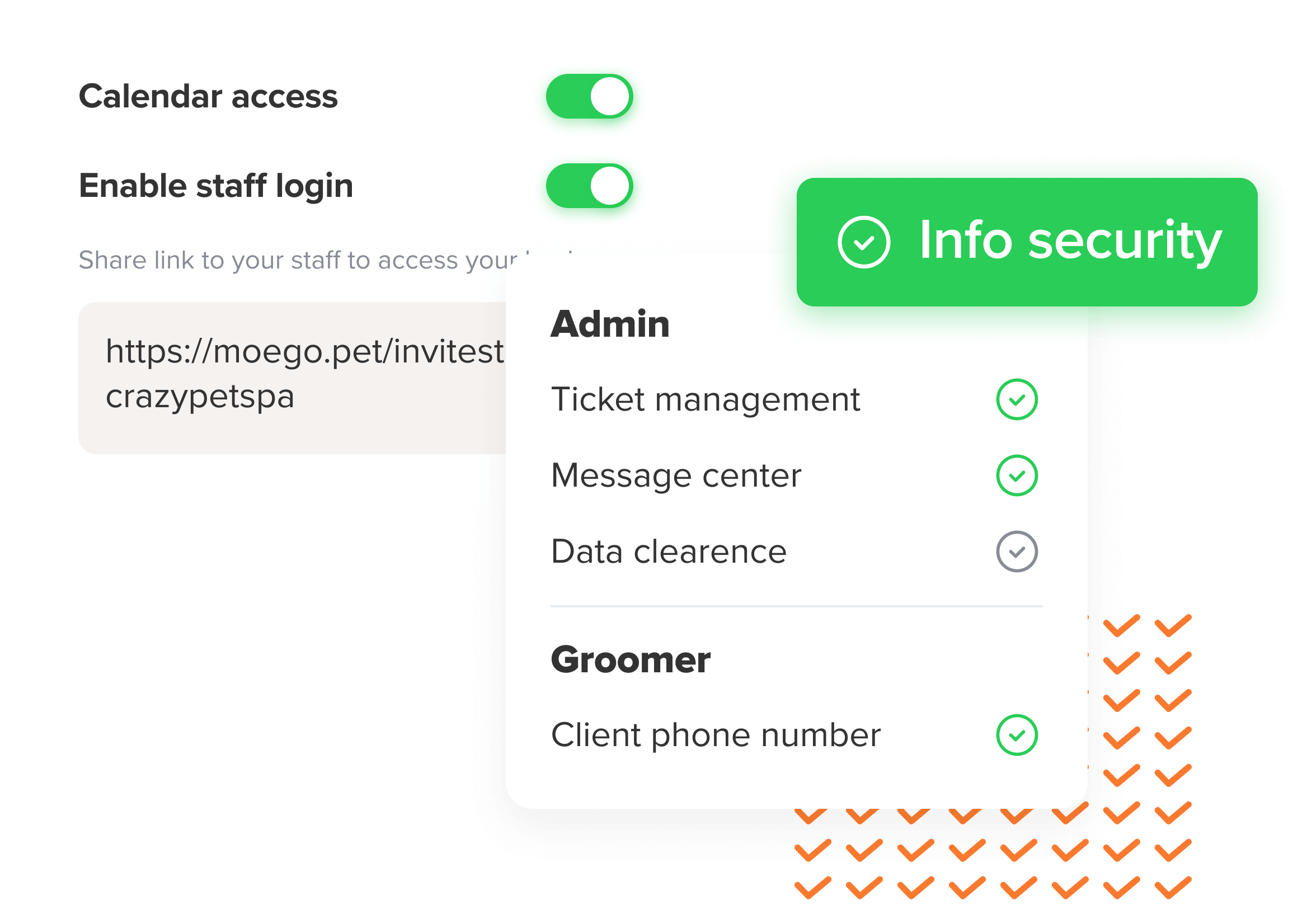 Commissions and payroll
Generate transparent and accurate payroll effortlessly. Input each employee's commission rate or hourly rate, and individual compensations will be calculated automatically as they clock in to work or check out appointments.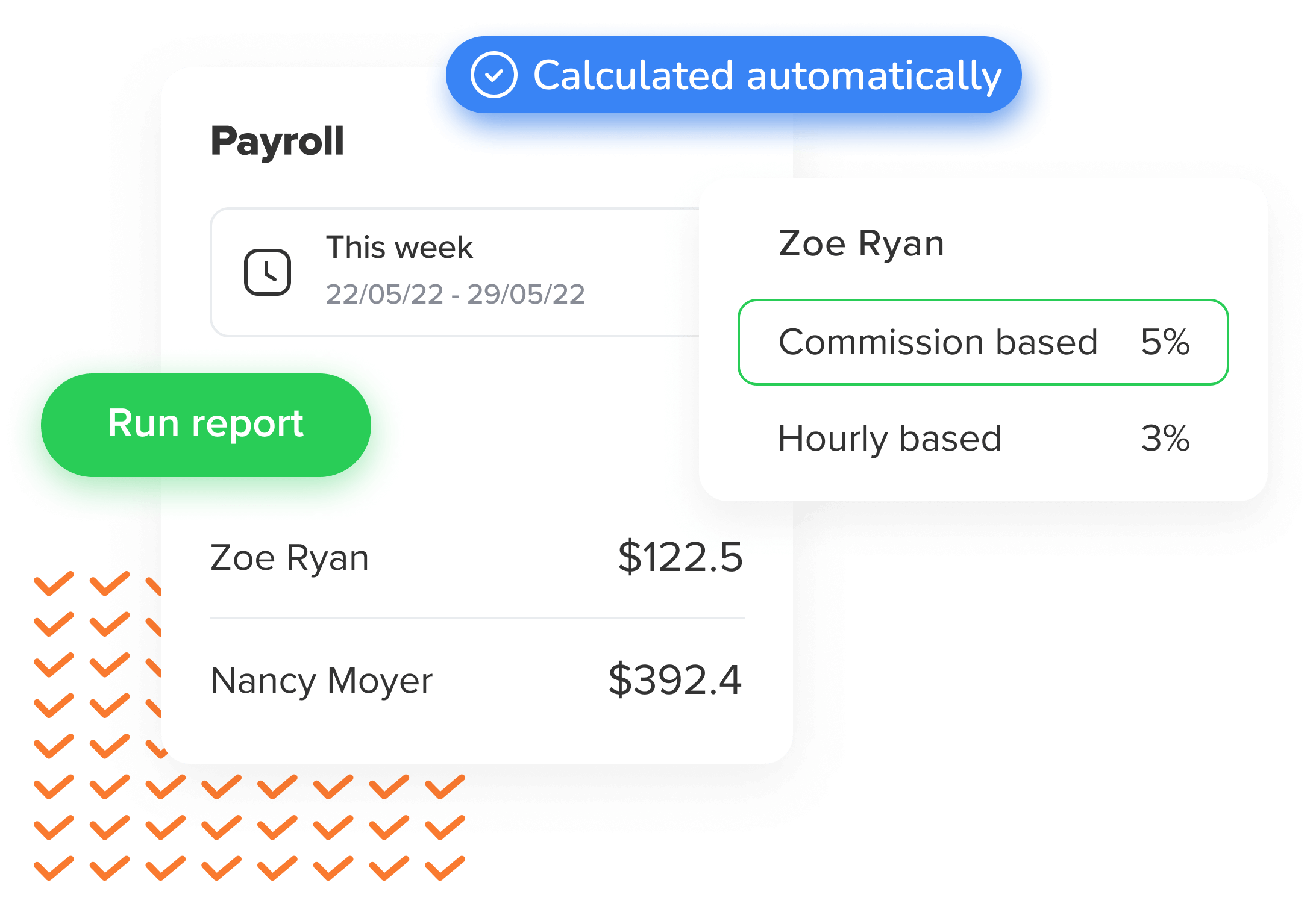 Clock in/out
Track working hours and breaks with easy clock in management and detailed records. Generate PINs for each staff to clock in/out, and allow administrator roles to monitor and manage clock histories.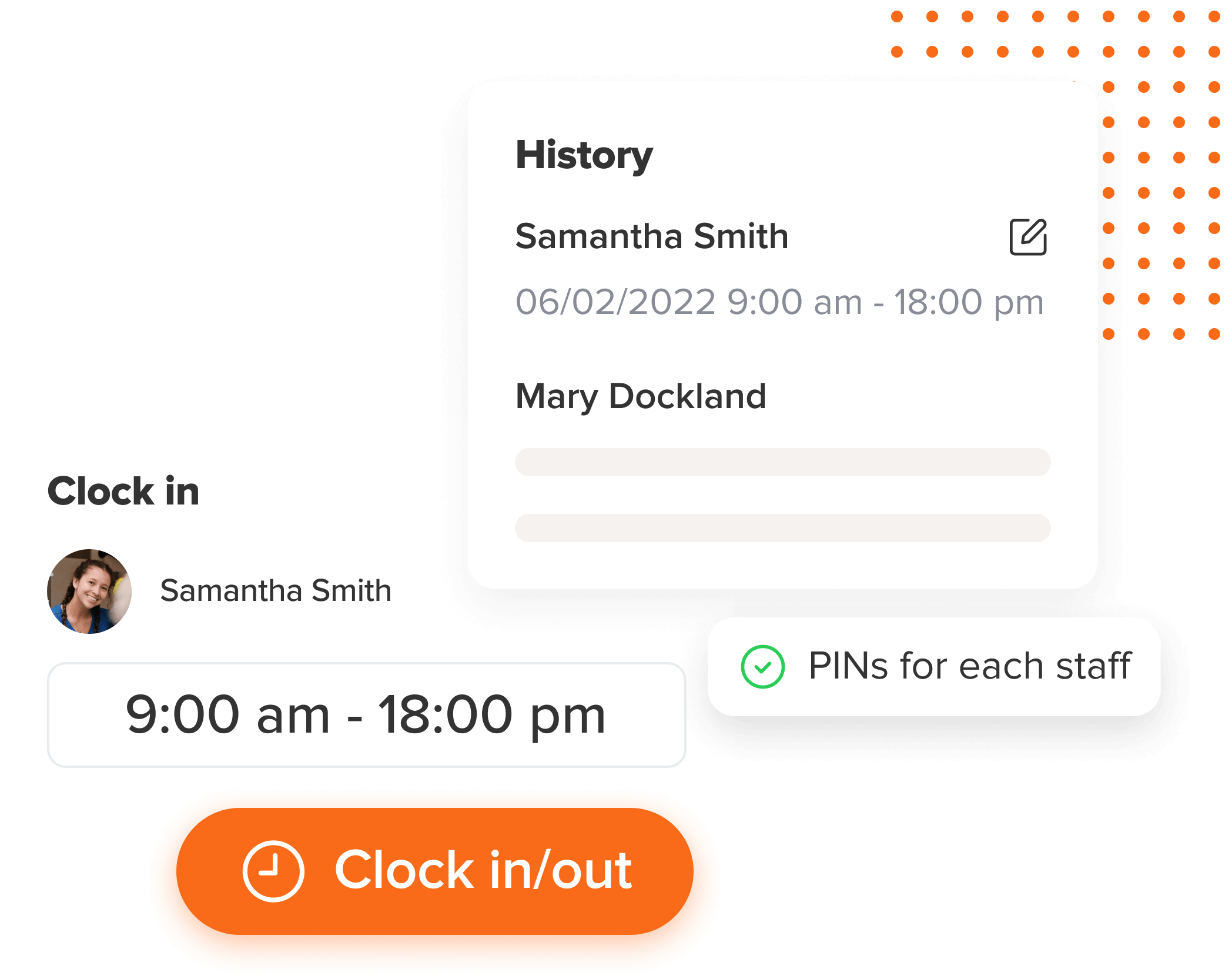 Leaderboard and staff reports
Understand how your team is doing and how to motivate them with the built-in leaderboard. Visualize holistic performance as well as individual progress on dashboards, and run precise employee reports anytime.
Individual staff access
Enable all members to have their own accounts and access the system from their personal devices, free of charge. Customize notifications to keep themselves updated of schedule changes, customer messages, and payment processes.