Eliminate complex manual work by using intuitive tools
Automate daily operations with the all-in-one solution for your pet-care business.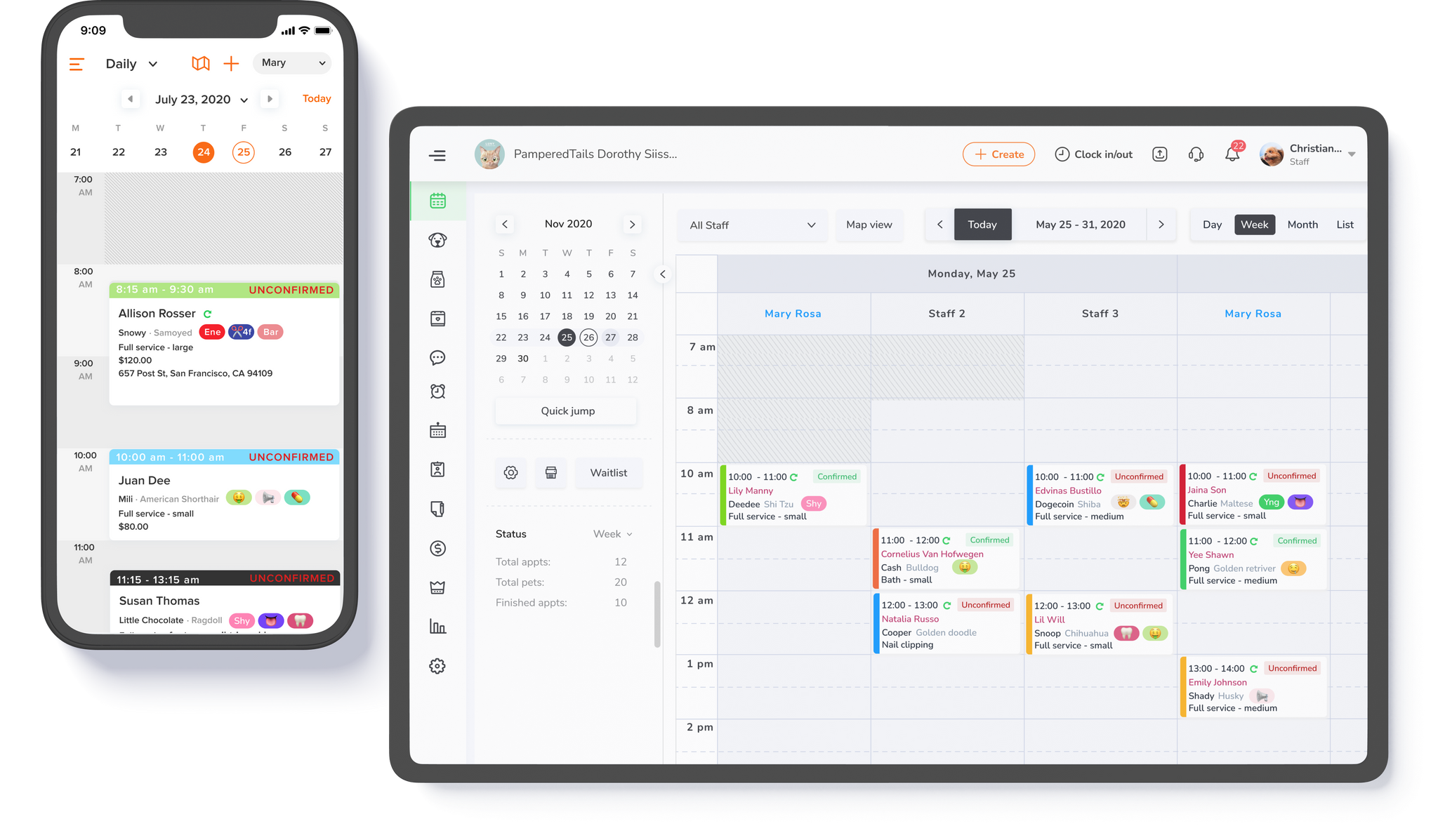 Easy-to-use platform
Manage your operations and data across the board in one software, all-encompassing.
Pet-care focus
Scheduling made easy for you, forever evolving based on real insights from our patrons.
Seamless workflow
Essential operations are automated so you can focus on things that really matter.
Smart schedule
Leave all scheduling work to our pet care focused technology. Best time slots suggested based on service duration, client addresses, driving distances, personal breaks, and online requests. Sync with google calendar to rearrange your day with minimal effort.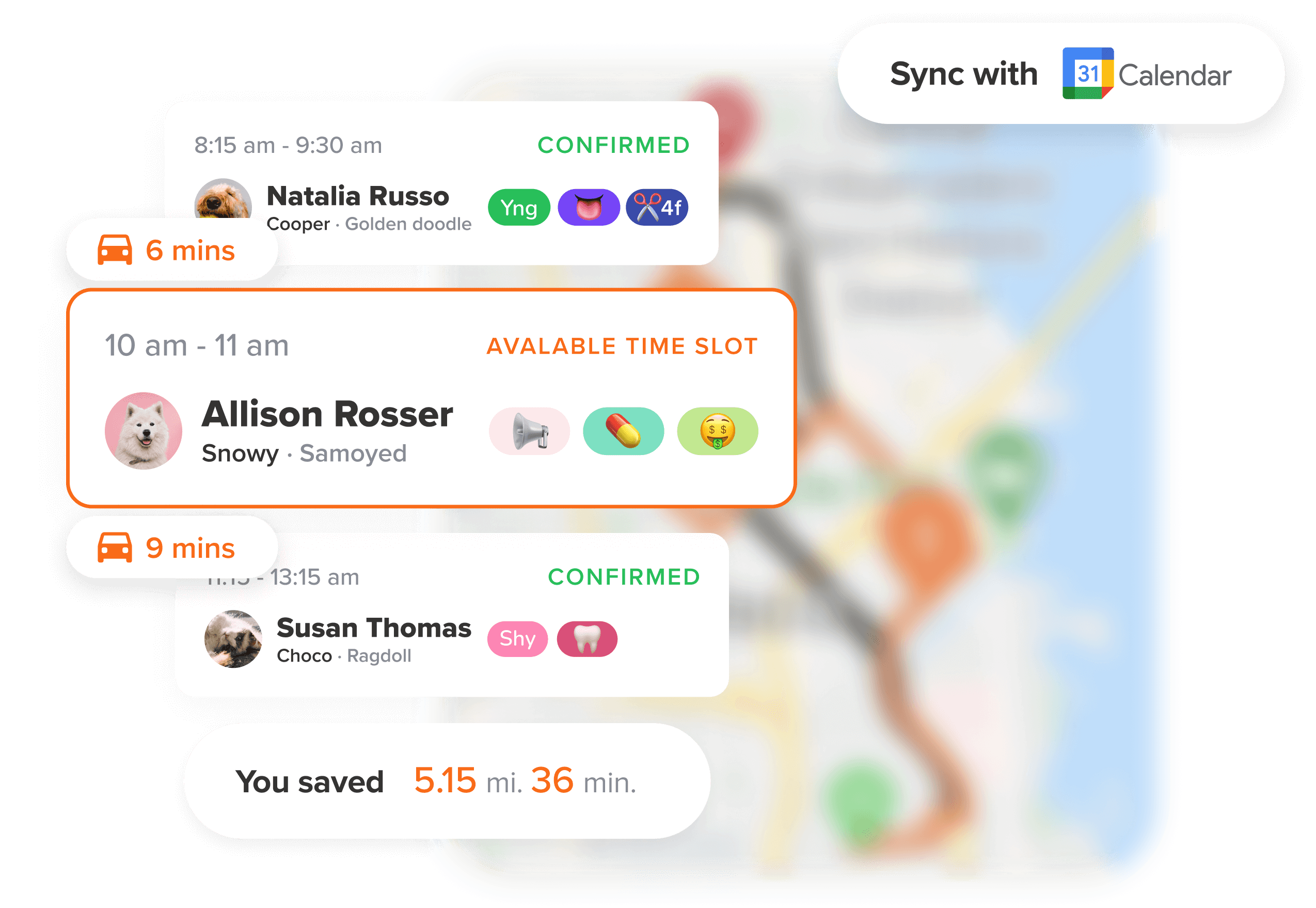 Integrated payment
Charge clients' card on file, send invoices to pay online, integrate with Stripe or Square hardwares, take paypal/venmo and other payment methods to offer stress-free checkout experiences.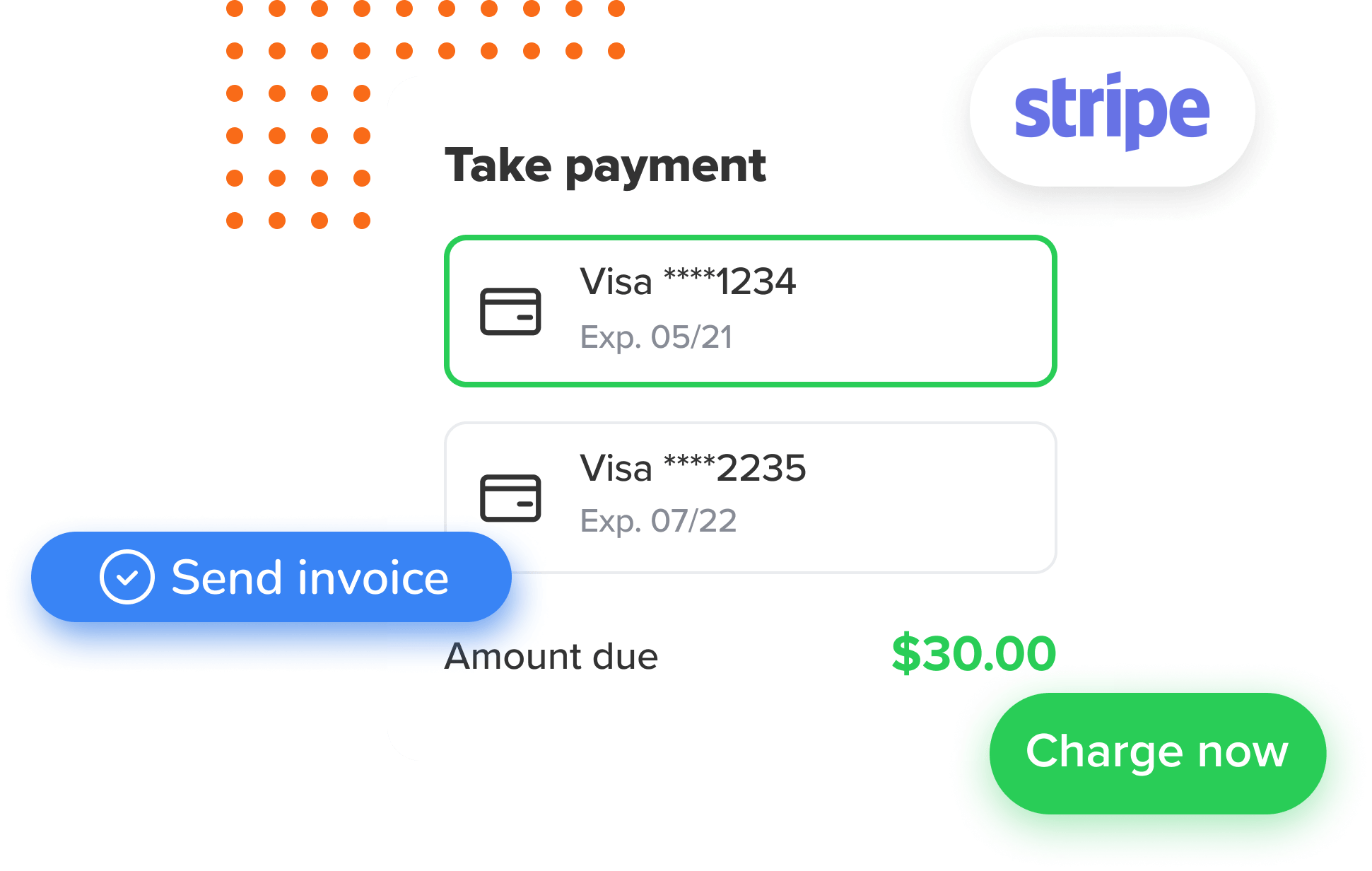 Two-way message
Message clients back and forth using a dedicated business line, with immediate access to view and update their profiles, upcoming appointments, and ticket details. Transform your on-point communications into smooth operations.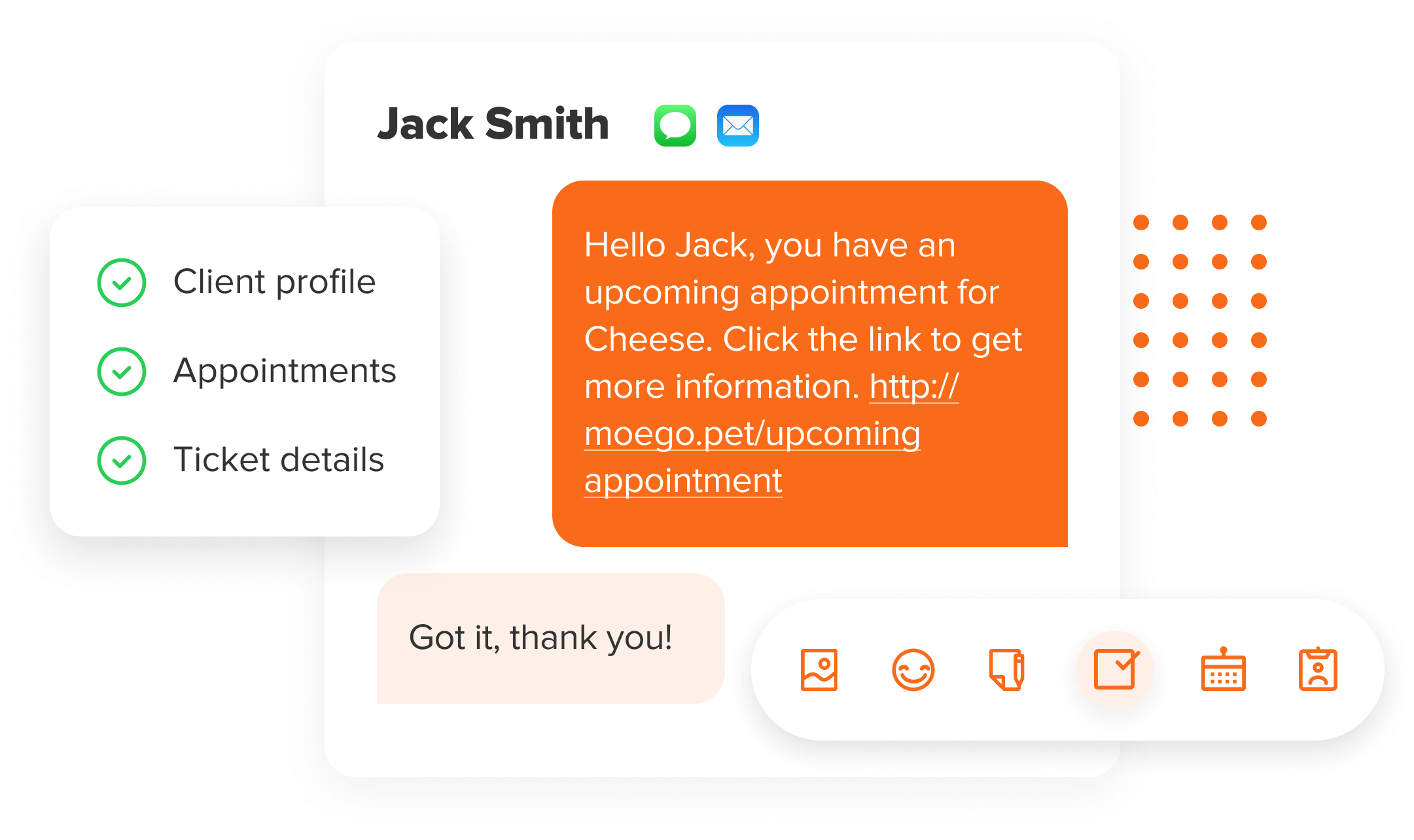 Auto-reminders
Schedule text or email reminders for your clients' upcoming appointments, prompted at your desired time. Keep your clients' updated and send reschedule messages, rebook reminders, ETA, and pick-up notifications with one click using personalized templates.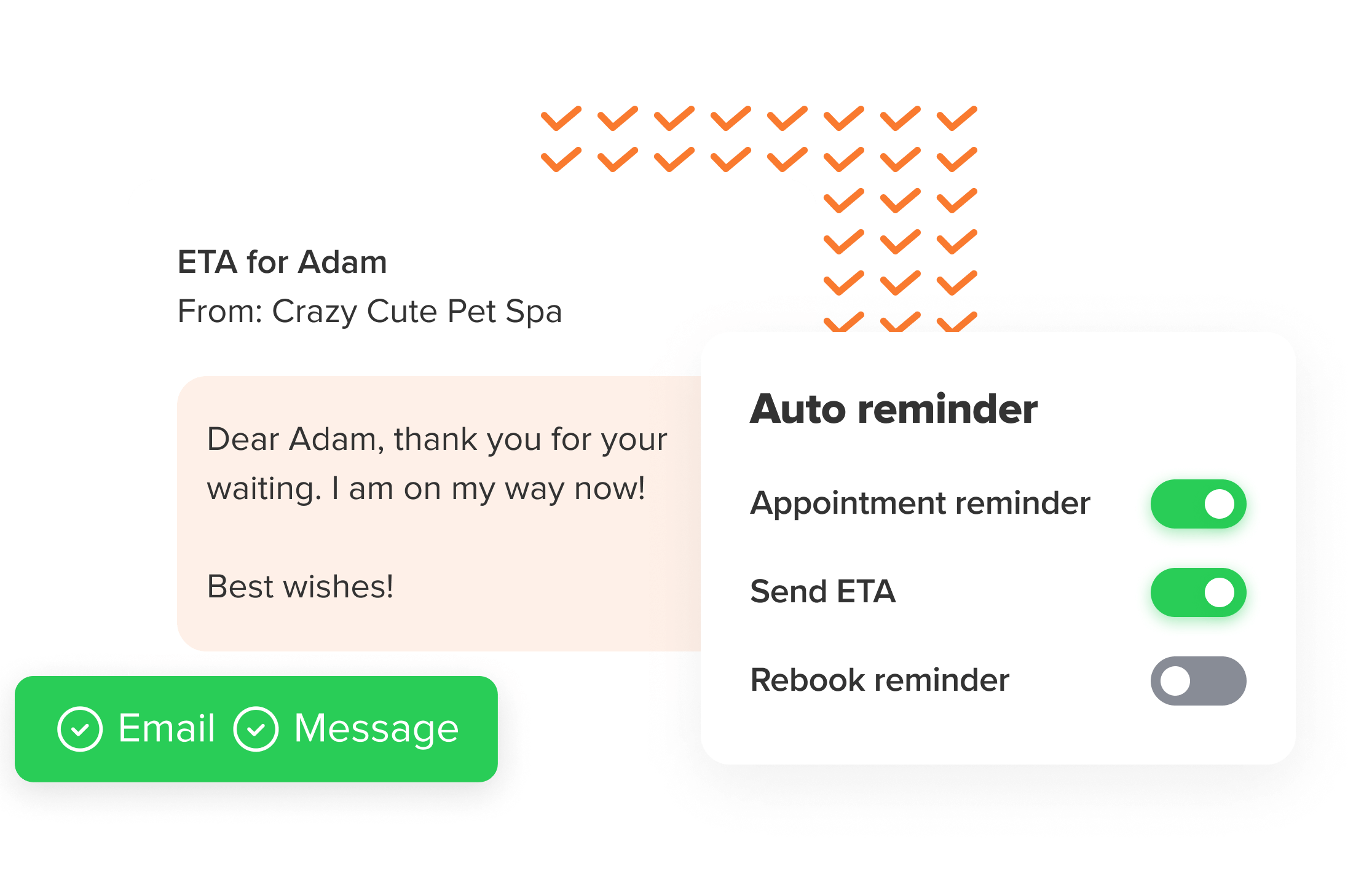 Recurring appointments
Manage your recurring appointments like a breeze. Create and make changes to series of appointments based on clients' grooming frequency, or rebook smartly with a few clicks at the end of any appointment.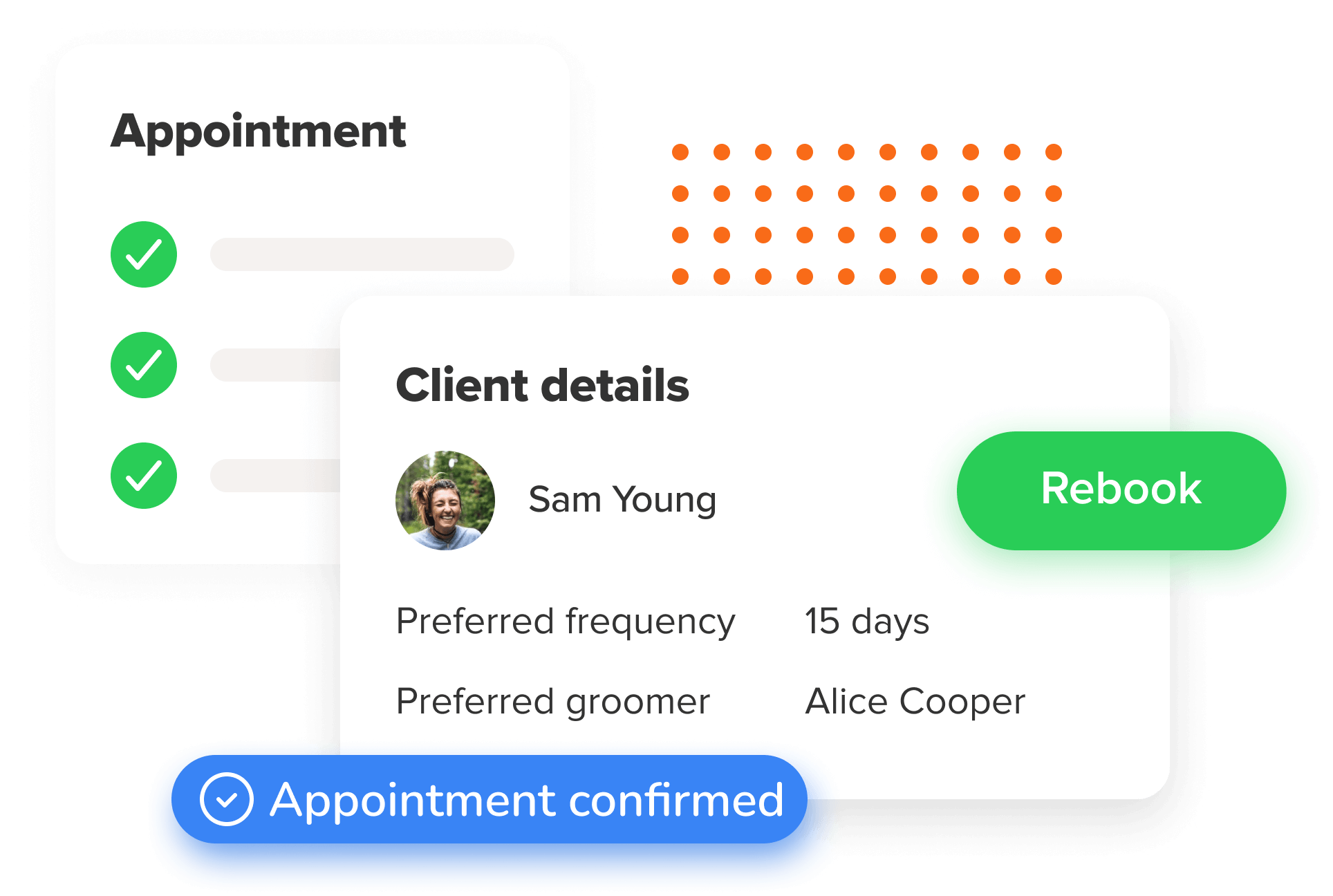 Business report
Visualize a summary of your business performance on dashboards, and drill into detailed numbers in comprehensive reports. Sync with QuickBooks to streamline your accounting workflow.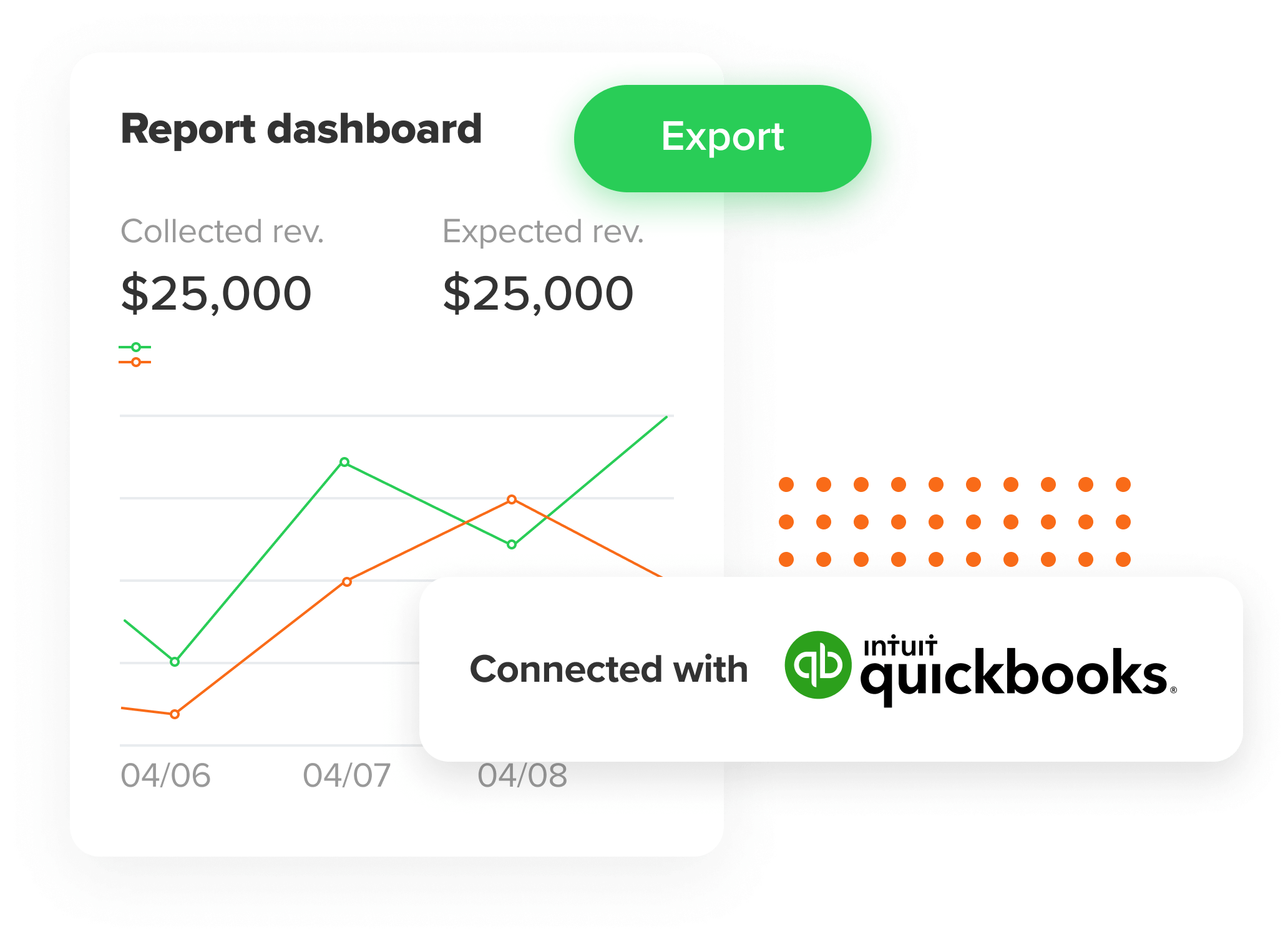 Multi-unit management
Power your multi-location, multi-van, or franchise business with scalable management. Switch between units under one account and run them as independently or consolidated as you would like, with a retail section available upon request.