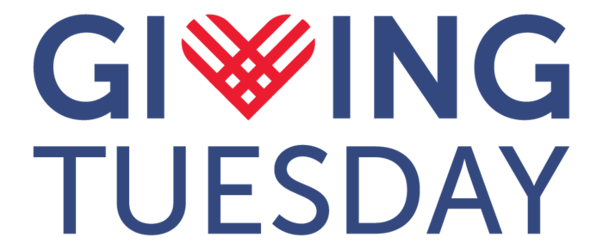 Giving Tuesday is a global holiday movement celebrating and encouraging generosity throughout the world. It began in 2012 as a holiday focusing on giving back and doing good.
---
Following more traditional holidays like Black Friday, Cyber Monday, Giving Tuesday is the first Tuesday after Thanksgiving. Its focus is to inspire people around the world to give, whether that be your time, your donation, or the power of your voice in your community.
This Giving Tuesday, we decided to ask our group of pet professionals what charities or organizations they give to. While getting an influx of answers our community, we also did some research on top animal charities. However, what we heard from our pet professionals was: donate to your local rescue/shelter.
While this will be specific to each person and their location we compiled a list of reputable organizations national and local!
Let us know what organizations you donate your time, resources, or money in the comments!
---
Charities
1. Warrior Dog Foundation
https://warriordogfoundation.org/
The Warrior Dog Foundation transitions working K9s from an operational environment into retirement. Providing mental and physical rehabilitation, and rehoming options to Military Working Dogs (MWD), Contract Working Dogs (CWD) and Law Enforcement K9s that otherwise would be euthanized.
2.
Danny and Ron's Dog Rescue
Danny and Ron's rescues dogs into their home, embrace them as their own, and help them find forever homes.
3. Yaqui Animal Rescue
https://www.yaquianimalrescue.com/
The Yaqui Animal Rescue is a no-kill, non-profit rescue located on an 80-acre ranch in South Texas.
4. PVAS
Palm Valley Animal Society provides lifesaving care, comfort, and compassion to animals in need by engaging the hearts, hands, and minds of their community.
5. Troll House Animal Sanctuary
http://thetrollhouseanimalsanctuary.org/
A safe haven for abused, unwanted and slaughter bound animals in Williamstown NJ.
6.
Pet Kibble Bank
https://frostedfacesfoundation.org/
Pet Kibble Bank is a non-profit, charitable animal welfare organization dedicated to promoting and educating the public on responsible and humane care of companion animals.

7. Amanda Foundation
https://www.amandafoundation.org/
As the only nonprofit animal charity in the LA area to own and operate a full-service veterinary practice, Amanda Foundation can keep orphans under a doctor's care from the moment they're rescued.
8. Joey's Paw
A Non Profit Charity that helps rescues, shelters, pet owners, military dogs and retired police K9's
9. Live Like Roo
Live Like Roo provides support and financial assistance to families whose pets face a cancer diagnosis.
10. Lucy Pet Foundation
https://www.lucypetfoundation.org/
The mission of the Lucy Pet Foundation is to help prevent the needless euthanasia of 60,000 healthy, loving animals per week in the United States.
11. Mr. Mo Project
The Mr. Mo Project saves senior dogs nationwide from living in shelters, or worse, being euthanized. They believe that senior dogs deserve homes too!
---
Before you make a donation of any kind to a charity, confirm they are a registered 501(c)3 and when in doubt ask questions to the organization about where their funds go. We will continue to add local charities to our list so if you have any you recommend please let us know!
Similar Blogs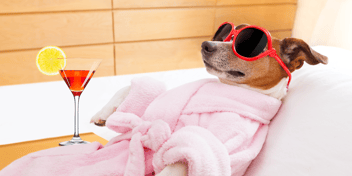 Prepare your operations with the workflow, pricing structure, and staff team that propels your...
READ MORE